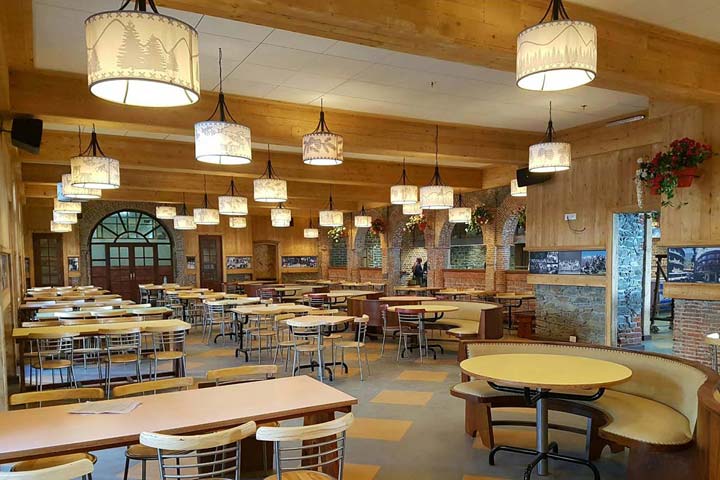 08 Feb

New cafeteria – grand opening

Today was the grand opening of our new, expanded and improved cafeteria. In just 44 days the space has been transformed into a world class space that we hope will be the new heart of the school community. The space has increased by 60% and the new aesthetic embraces the best of modern, sustainable design, while celebrating the school's heritage. Many historical details including original fireplaces and beautiful brick archways were uncovered during the refurbishment and have been incorporated in the final design. And the view from the new picture windows may well be unrivaled by school cafeterias the world over.

A key change is that the staff and student dining areas have been combined, to bring everyone into the same space to eat, talk and foster a spirit of togetherness. The kitchens have also been extended and completely renovated, with new state of the art equipment coming from as far afield as Germany.

The canteen officially opened after Rev. Anita Templeton of Woodstock Hindustani Church blessed the space and Woodstock's Sue Long and alumnus Sanjay Narang cut the ribbon. We'd like to thank everyone who was involved in the project and worked through the winter break and all weathers to complete the work on schedule. We're proud to now have a World class dining space that does justice to the school.