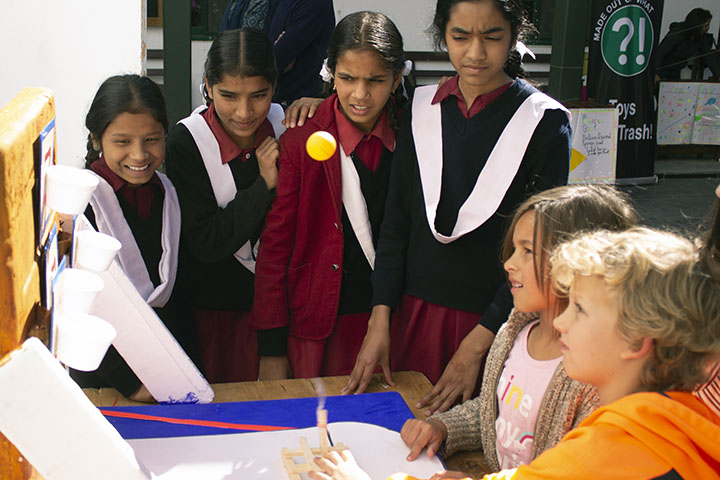 08 Nov

Fair Share

In many schools in India which are attended by children from low income families, access to hands-on science and maths education has still not been achieved. The education system in these schools needs to be reformed in order to provide better tools and create a hands-on model for learning.

As a first step to tackle this issue in and around Mussoorie, the Community Engagement department collaborated with the STEM (Science, Technology, Engineering and Mathematics) department and Early Years students on a project to help two schools in village Kaplani understand the importance of this aspect of learning. The goal of the project is to encourage local schools around Mussoorie to integrate STEM learning into their curriculum and to make science more exciting and fun by providing tools for better learning.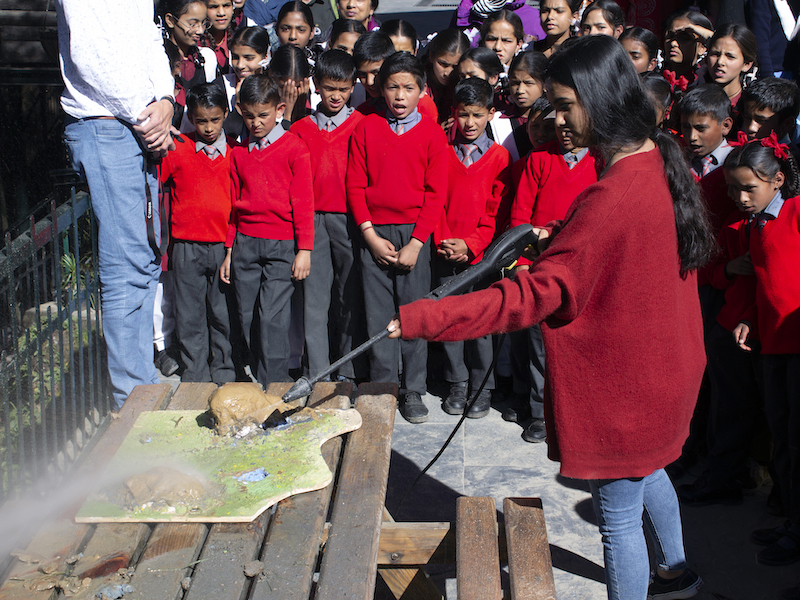 At the STEM fair held on November 5 at Woodstock, students from Grades 2 and 3 along with STEM interns from Grades 11 and 12, worked with young students from Kaplani to make scientific models and toys from waste materials.
The students were involved in many different science projects, such as building pinhole cameras, testing different food elements using chemicals and creating other 'toys from trash'.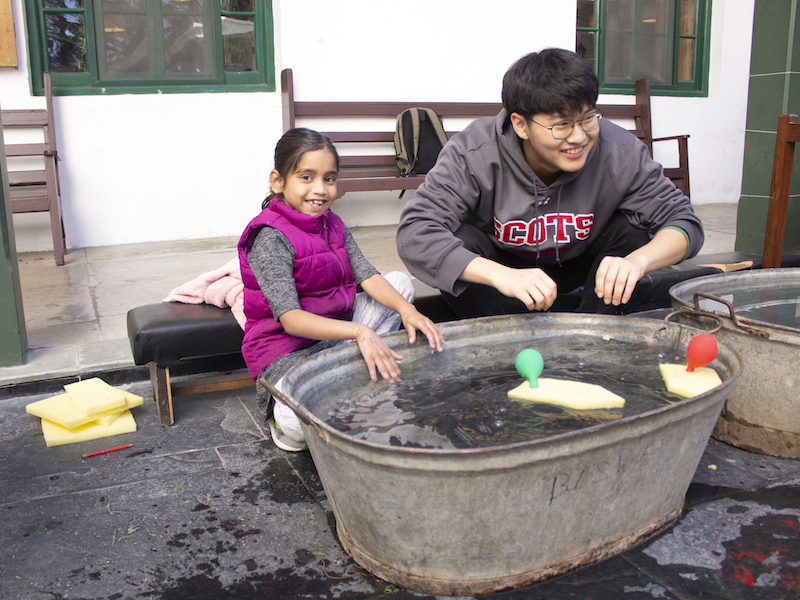 The success of the event can be measured by the satisfaction on the faces of the students from Kaplani. They expressed how fun this new approach to science was, and that they had learnt a lot through it. One of the kids exclaimed that his favorite part of the fair was designing and building the pinhole camera.
Anirudh Aggarwal, from the Class of 2020, who helped out during the fair pointed out that he was extremely impressed by the way students from Kaplani were able to demonstrate their experiments to everyone.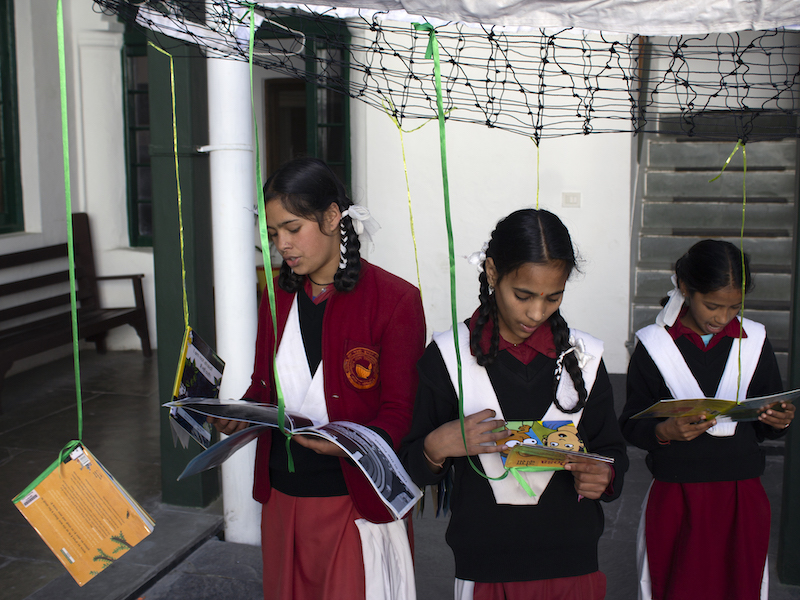 Community Engagement had also invited students and from other schools similar to those in village Kaplani to observe and participate in the Fair. It is hoped that Woodstock will be able to extend its STEM collaboration with more schools in the future and thereby keep making a difference to the quality of education in and around Mussoorie.
Janvi Poddar, Class of 2021