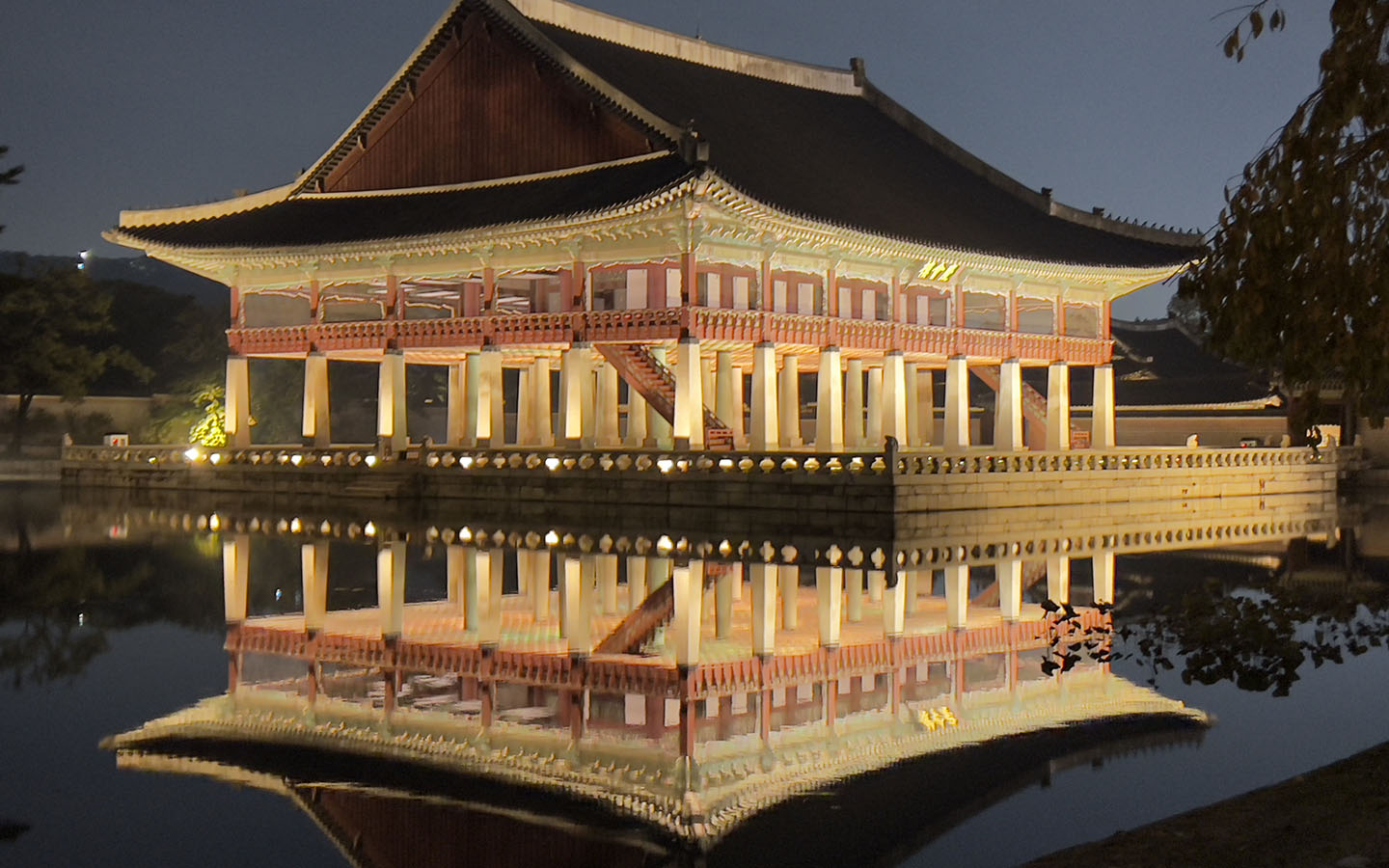 04 Nov

Visit with Alumni and Parents in Korea

"Woodstock for many years has had a strong presence of Korean students on campus," explains Woodstock Principal Dr Craig Cook, "which is something we want to continue to maintain and grow as it's one of the many threads which make up the beautiful fabric of our diverse community.

It was such a wonderful experience to catch up with our alumni in Seoul and to talk with numerous prospective parents and students from this vibrant community while also connecting with our present group of Korean parents."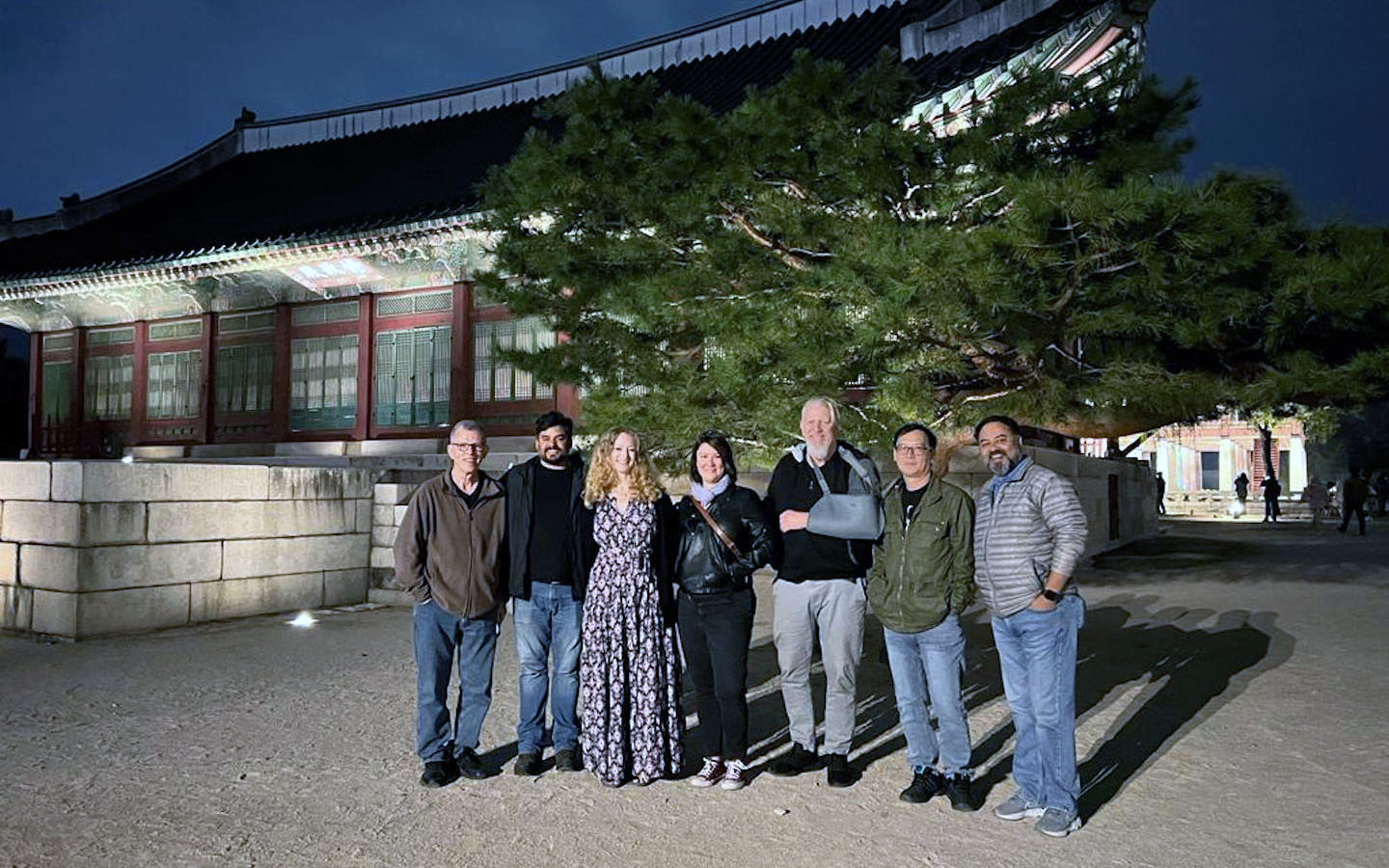 A Woodstock delegation of (from L-R) Kenton Beachy, Vidur Kapur, Katie Jo Walter, Jamie Williams, Dr Craig Cook, Taeyeong Jun, and Andrew Das spent five days in Korea in mid-October to enhance admissions and alumni relations.
A lively gathering of nearly 30 Seoul-based alumni and former staff sparked the start of the visit. "Our alumni are our greatest ambassadors and are out in the world every day demonstrating what it is to be a part of our lifelong living and learning community," explains Katie Jo. "These are important touchpoints to learn about alumni experiences and to reconnect with our mutual belonging as members of the worldwide Woodstock family."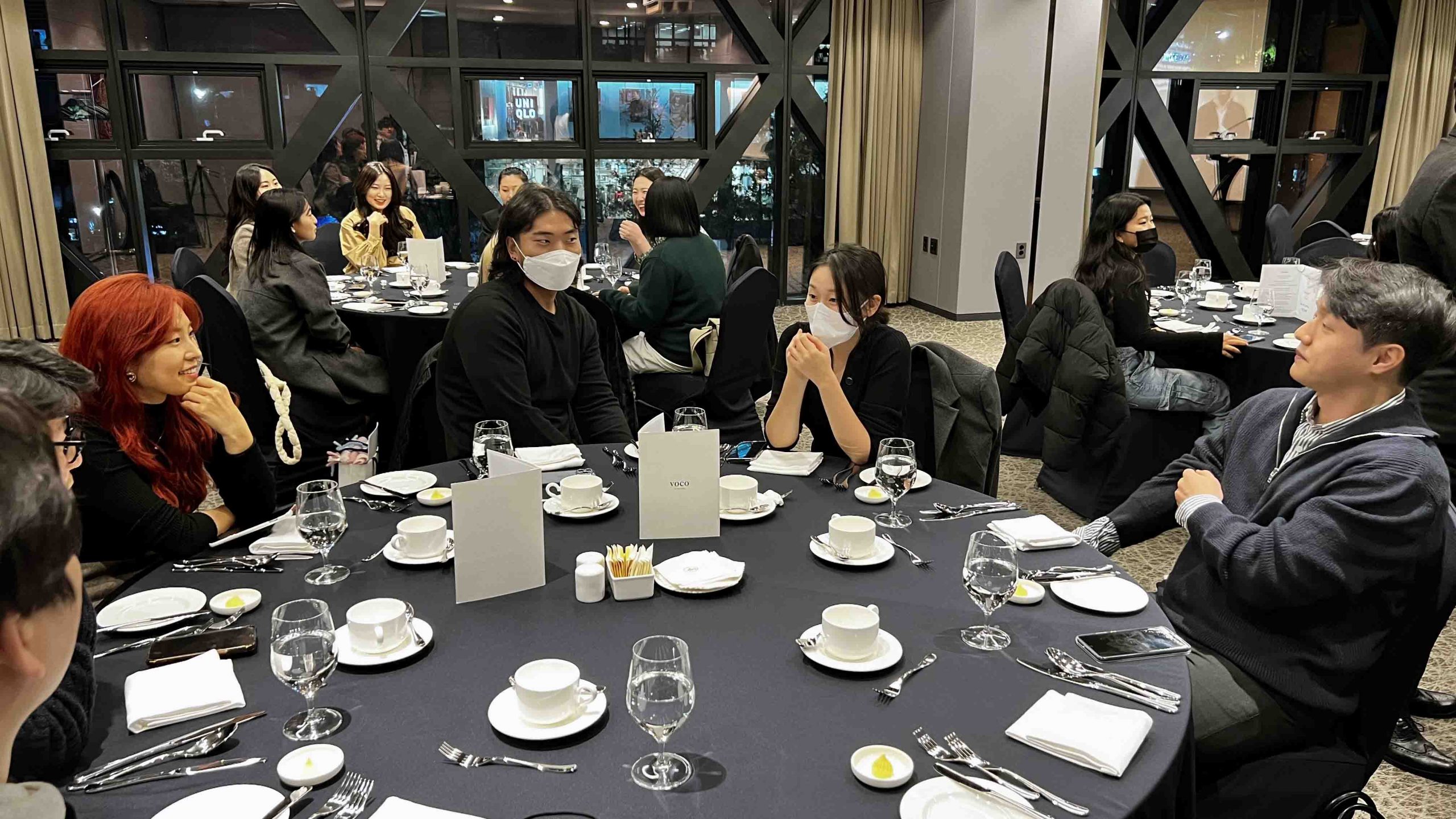 For example, Dok In Kim, Class of '00, works as a Production Support Specialist at Netflix – he thoroughly enjoyed reconnecting with classmate and friend Vidur Kapur! Haeun Cho, Class of '21, is in her third semester studying design management. Kwan Young Chung, Class of '10 and now a Specialist at LG Energy Solution, not only helped with the outreach for this event but also plans to hold another Woodstock alumni meeting in Seoul in December and aspires to establish a Woodstock Korea alumni organization.
Meet some of those who attended and took a few minutes away from visiting with each other to reminisce about their Woodstock days. During the evening, alumni also recounted how Woodstock immensely impacted their social adventurousness, appreciation for the outdoors, academic achievement, interest in global citizenship, and marketability in applying for advanced studies and professional positions thanks to their unique international experience. In fact they've gone on to study and work in fields as diverse as artificial intelligence, economics, psychology, public relations, human rights, linguistics, architecture, medicine, law, criminology, environmental policy, and chemical engineering.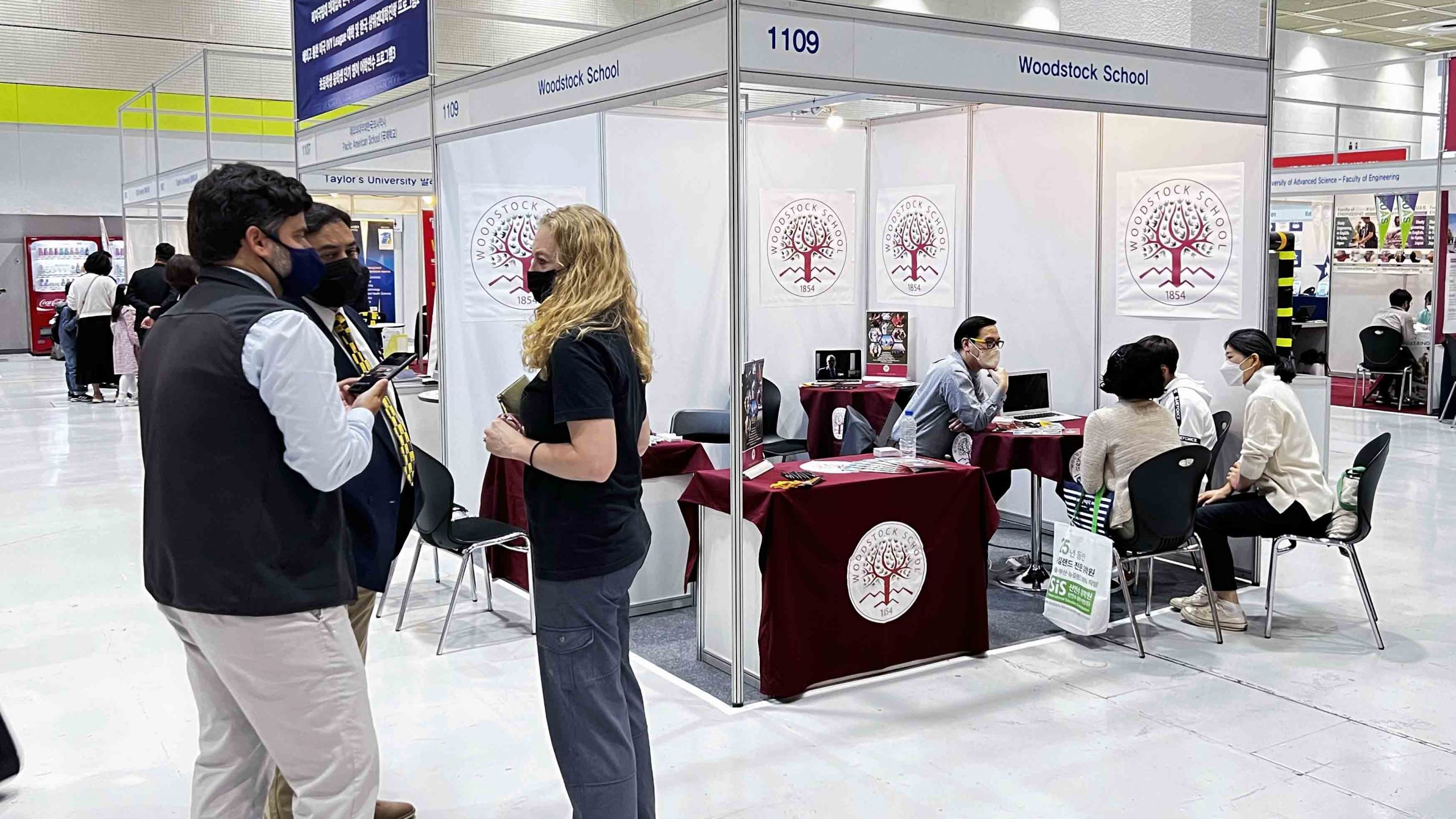 Vidur, Andrew, and Taeyeong staffed a booth for two days at an internationally promoted education expo, introducing Woodstock School to several new and highly interested families.
The visit also focused on promoting admissions and strengthening ties with the parents of current Korean students. Vidur, Andrew, and Taeyeong staffed a booth for two days at an internationally promoted education expo, introducing Woodstock to several new and highly interested families. "They seemed very interested in a Woodstock education and heard about us from our alumni community," Vidur describes. "One family with twins had heard about the holistic education at our school and the resulting opportunities for good US universities. These seemed to be two important factors for Korean parents in wanting to send their children to Woodstock. Overall this was a long overdue trip, and it was wonderful to be able to seek alumni and current parent support to further our student recruitment efforts in Korea."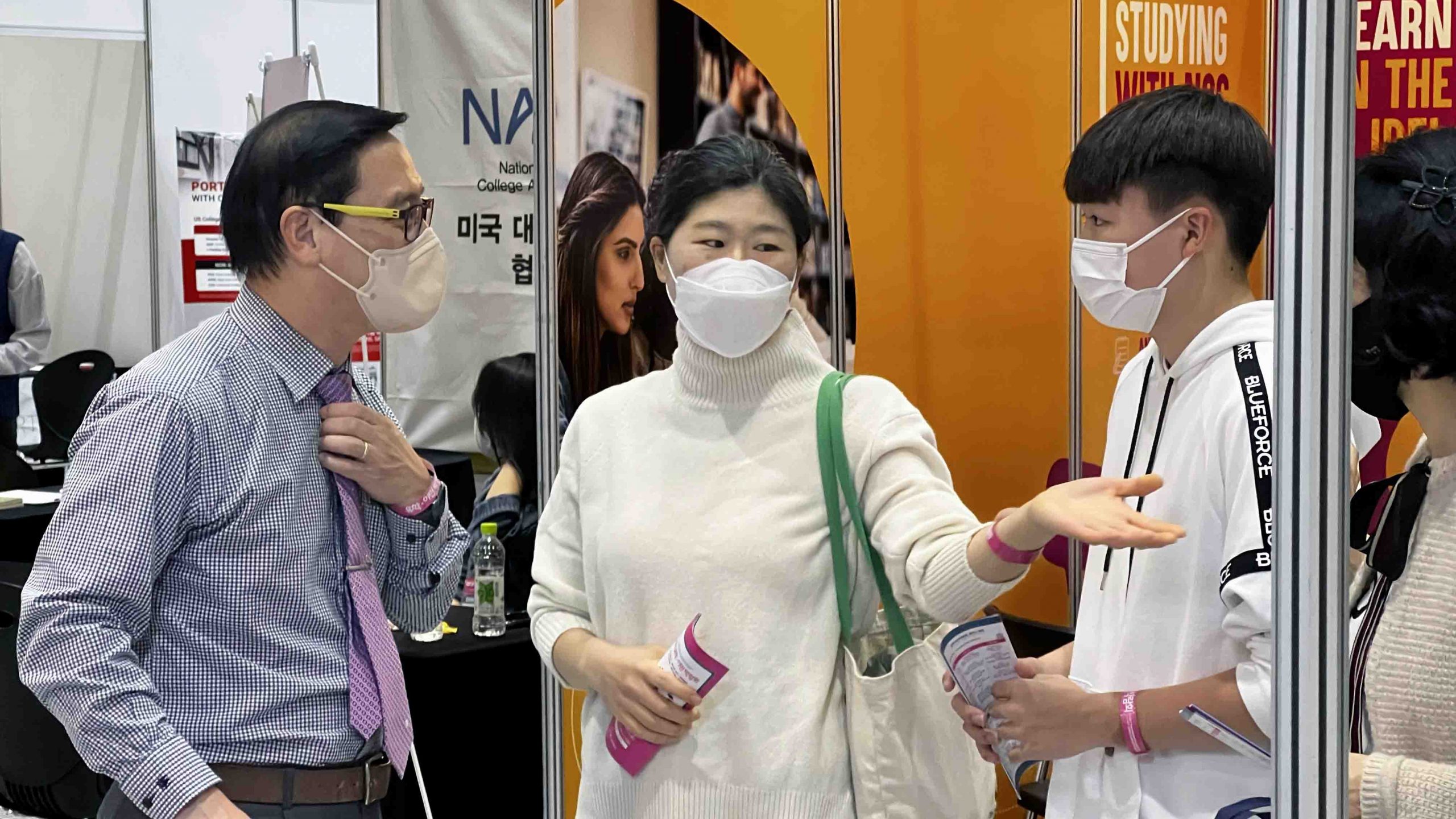 Several parents committed to sending their children to Woodstock.
Taeyeong's planning and participation in particular throughout the trip enhanced relations and opened doors that otherwise would not have been possible. "This was actually the first time for such a big and honouring alumni gathering in Seoul and recruitment of new students since Korean students first started attending Woodstock in the 1980s," he says. "It's especially important right now because of the impact Covid has had on reducing the readiness of Korean parents to send their children to Woodstock. The visit was good because we met many, many prospective parents, and some of them plan to send their children as soon as next semester."​​​​​​​
The Korea visit closed with a meeting and evening meal with a number of current parents. "This was a very encouraging meeting for them," Taeyeong explains, "since for most it's very hard to visit India because of the distance. It's a very honouring and respecting experience for them to have Woodstock leadership come to visit."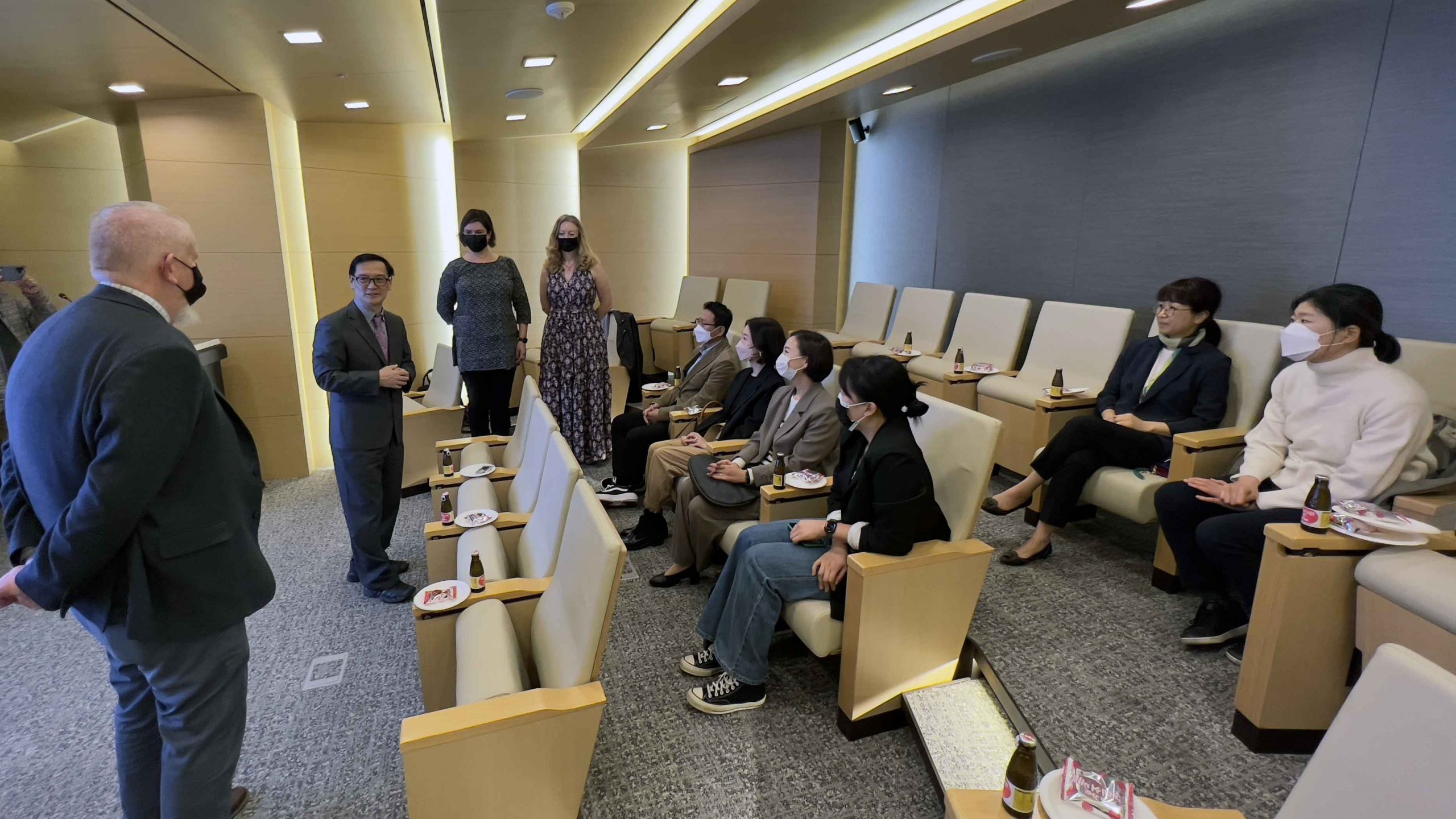 Parents of current Woodstock students listened intently as our delegation discussed various aspects of Woodstock, answered many questions, and gathered input.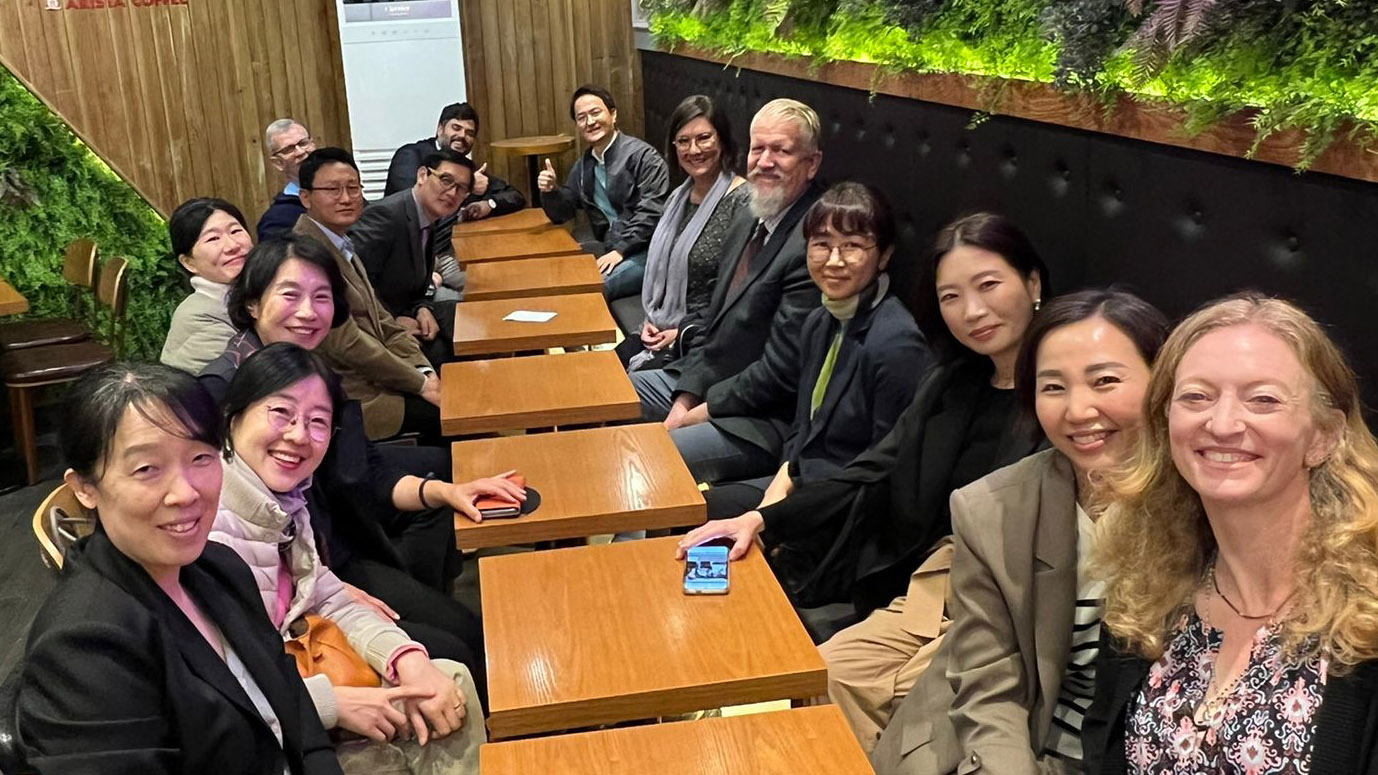 Refreshments and warm fellowship followed.
In addition to its notoriety for – among other notable achievements – having one of the world's fastest Internet connection speeds, delectable foods, production and export of electronics and automobiles, and even TV dramas, cinema, and K-pop (our team stayed in Gangnam, after all), Korea's Gyeongbokgung Palace is perhaps the most notable of all. Taeyeong led a visit to the palace one evening for a spectacular walkthrough of the grounds.