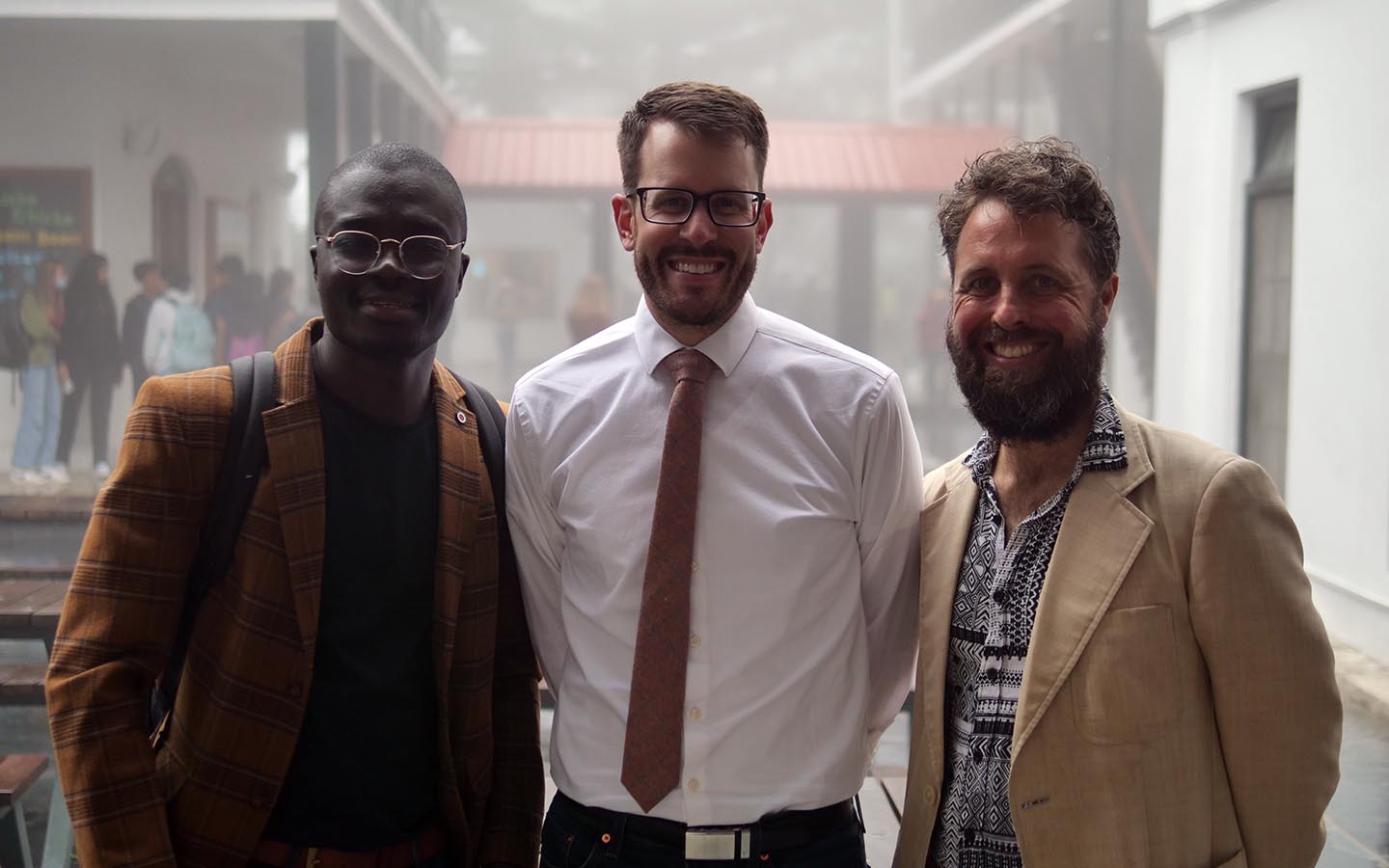 18 Aug

Welcome to Our New Staff

Please offer a warm Woodstock welcome to our newest teachers and dorm parents who've joined us for the 2022-23 academic year. They represent a wealth of experience in international education and a passion for enabling students to explore their interests and fulfil their potential.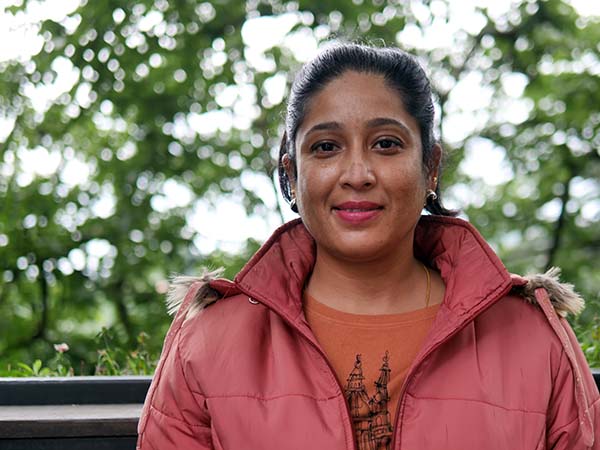 Afroz Anjum
​​​​​​​After 15 years with St. George's College, Mussoorie last, where she has also been the Founding Member and Chief Archivist of "The Archives"  museum, Afroz joins Woodstock as an Economics educator. She holds an MBA, a Master's in Economics, a Diploma in Child Psychology, and a B.Ed. She is self-motivated and finds interest in voiceovers, dancing, singing and theatre.
Cameron Michael Bradley
Accompanied by his wife Leandra, Cameron joins as a Woodwind specialist in the Music Department. He comes from Concord Community School in Elkhart, Indiana, USA, where he was a Woodwind Teacher and Assistant Band Director. With over 10 years of experience teaching band/woodwinds to American and multi-cultural students of varied ages, he has regularly instructed, co-taught, led rehearsals, and conducted student musician performances for concert band, jazz band, marching band, and spring musicals. Cameron holds a B.S. in Music Education from Indiana Wesleyan University, USA.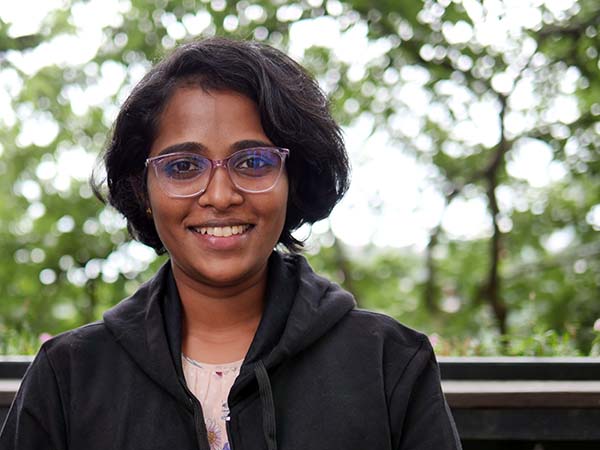 Aishwarya Dasapa
Aishwarya brings three years of teaching experience and joins as IB MYP Individuals and Societies teacher.
She holds a Master's in Applied Sociology and has completed both an MYP CAT 1 workshop for I&S and an IBDP Cat1 workshop for Psychology and TOK (Theory of Knowledge). An enthusiastic teacher, Aishwarya is excited to join her husband Mr. Louie Bernard in serving Woodstock.​​​​​​​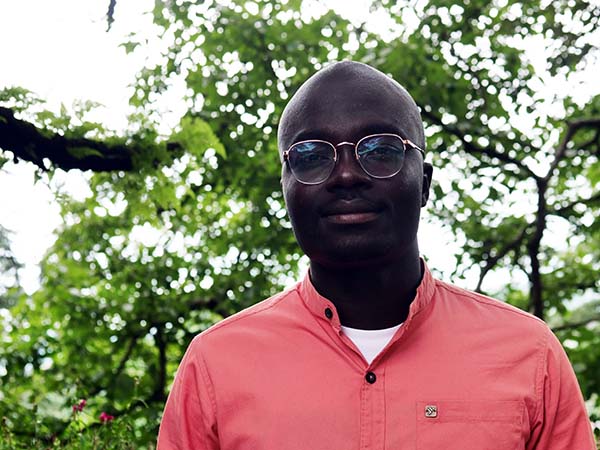 Modeste Date
With more than eight years of teaching experience, Modeste joins as a French Language Teacher. He is with his wife Stella and son Nelwin, who starts in Woodstock ECP. Modeste holds a Master's in French Language from Le Mans Université in France and brings residential school experience from Unison World School, Dehradun.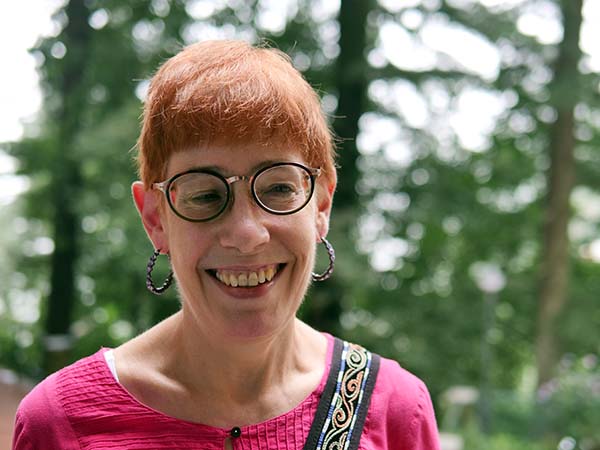 Katherine Dyche
Katherine joins as HOD – Visual Arts with more than 15 years of teaching experience. She's also a freelance artist. Last associated with Mahindra UWC Pune as HOD – Arts and having previously taught in Azerbaijan, China, Vietnam, Kuwait and Kazakhstan, she holds a Master's in Teaching Arts and Elementary Education from Rhode Island College. In addition to leading the Visual Arts department with Graphics and design, she was also a Residential and CAS Advisor and took TOK in Politics, Indigenous Societies, and Areas of Knowledge. ​​​​​​​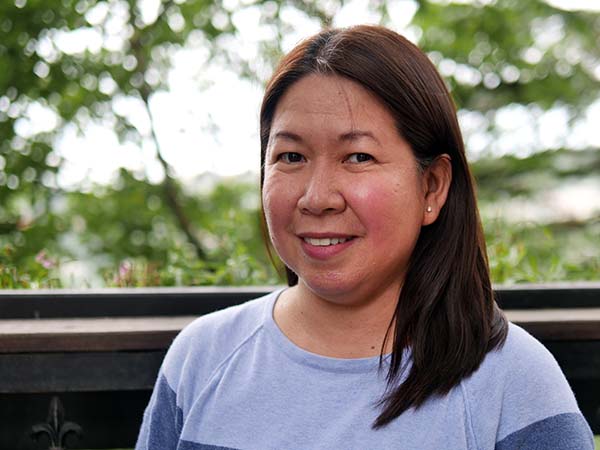 Chrisanta Ely
Chris joins Ms. Raji Siva in the Special Educational Needs Department. She brings 15 years of rich experience in Special Education and holds a Master's in both Special Education and Community Development as well as a Bachelor's in Sociology. Chris is accompanied by her son Andrew who is helping her settle in before heading off to start college.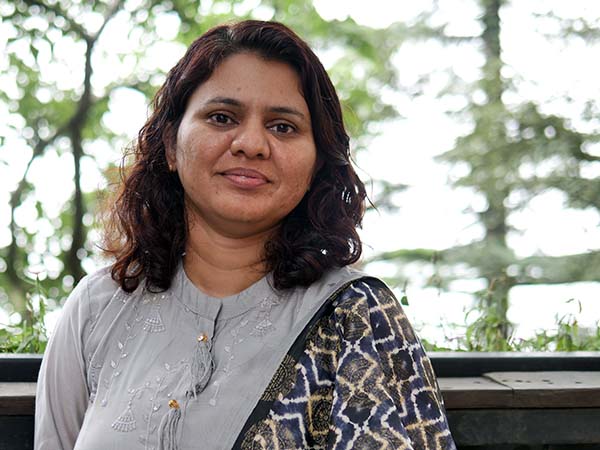 Prerna Shyam Gadve
Coming from The Cathedral Vidya School, Mumbai, Prerna has six years of IB and IGCSE teaching experience as a Chemistry educator. She is an IB Examiner and holds a Master's in Chemistry, a B.Ed., and a PG Diploma in Computer Applications. She is joined on the hillside by her husband and son, who starts Woodstock Grade 9.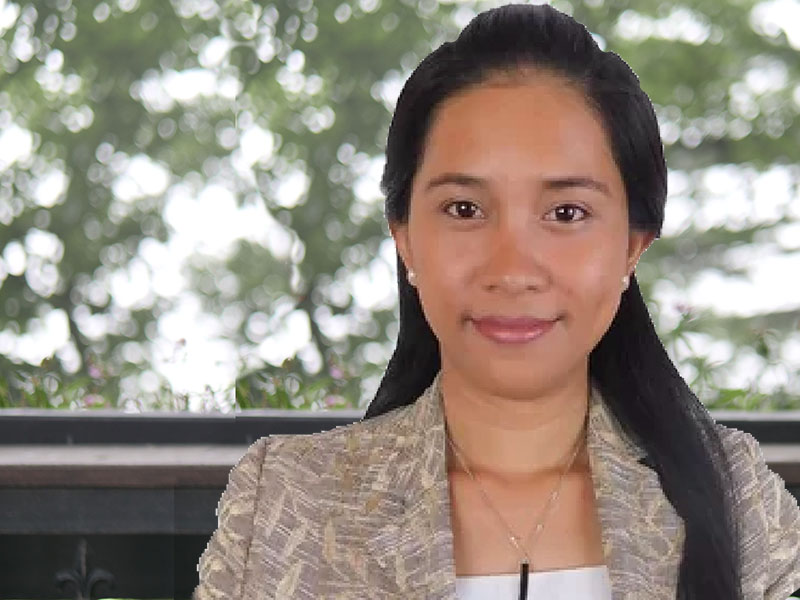 Lannie Mae D. Gaitan
​​​​​​​Lannie joins the Resident Staff as a Dorm parent. She's been working with children for a long time. She most recently taught English to Japanese and Vietnamese students. She holds a B.S. in Business Administration from University of the Philippines in the Visayas.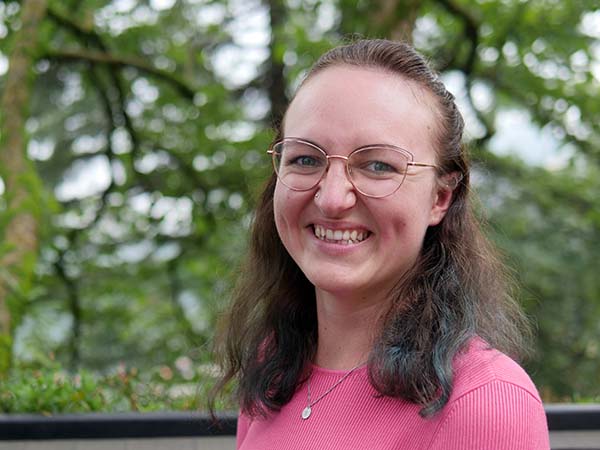 Sabrina Hartmann
With five years of prior teaching experience, Sabrina joins as a teacher in the EAL Department. She comes from the British Columbia Canadian International School in Cairo, Egypt. In addition to teaching EAL, she enjoys the Arts and has briefly taught young children. She's joined on the hillside by her husband Mike, who works in the IT industry.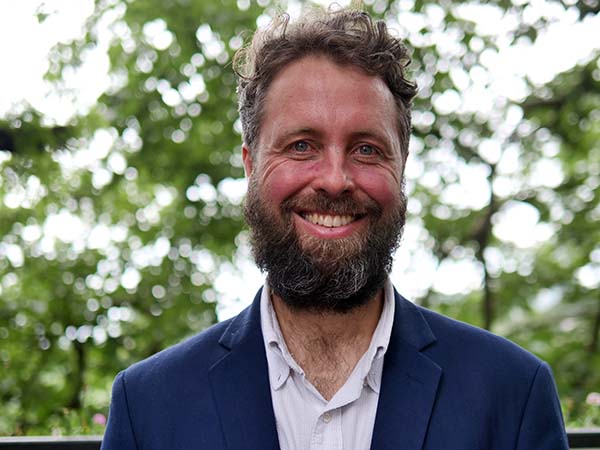 Daniel Hutchinson
Daniel is a composer and music teacher specialising in music for early childhood education. He hails from Johannesburg, South Africa, where he was a piano student of Ros Liebman and attended the National School of the Arts, majoring in harpsichord and composition under John Coulter and receiving full colours for music in 1999. He holds a Bachelor of Music, a piano teaching licentiate (UTLM) from the University of South Africa, and a post-graduate certificate in education (PGCE) from Rhodes University in music and history. Daniel has been a leading member of NewMusicSA, the South African chapter of the International Society for Contemporary Music (ISCM) since 2002. He has taught music in a number of prominent schools and community centres in South Africa since 2000, most recently at Prinshof School for the Visually Impaired in Pretoria, teaching music for early years and special needs, piano, and music theory.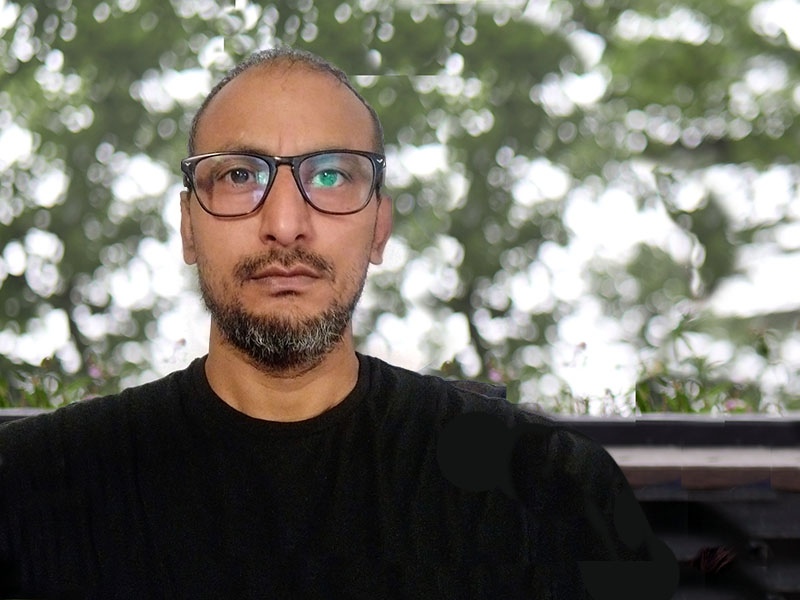 Mohommed Qaiser Jamal
Jamal joins the Resident Staff as a Dorm parent. His career includes working with children as Program Executive at Swenchetam Society and Indcare Trust helping children with their livelihoods, counselling victims of trauma, providing sensitization training for organizations, and assisting academic institutions on the dos and don'ts of working with victims of heinous crimes. He also recently co-founded tourism companies and has been involved with horticulture, beekeeping, and farming. He holds a Master's in Social Work from Jamia Millia Islamia University, New Delhi.
Varsha Joab
Varsha has been associated with Woodstock in multiple capacities over the past 13 years, including as a parent and Elementary educator and now joins the Resident Staff as a Dorm parent. She is currently undertaking a Master's in Education from The University of the People, USA and a B.S. in Education from Bhartiye Shiksha Parishad. She brings strength in planning, coordination, and child development. ​​​​​​​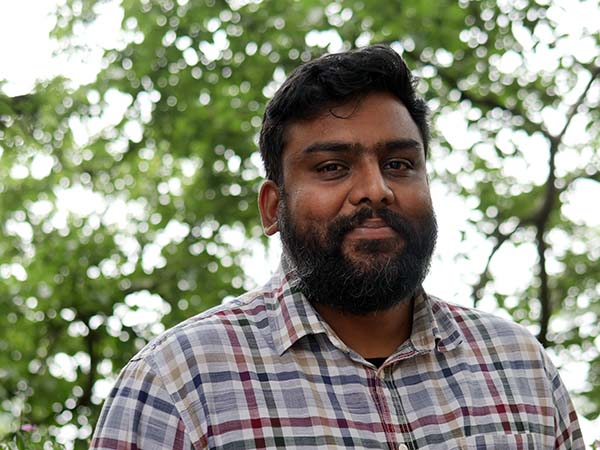 Nishchith Moses
Nishchit joins the Visual Arts Department as a certified MYP Arts Teacher, with a Master's in visual arts from Chitrakala Parishath, Bangalore and three rich years of IB MYP Teaching experience at Neev Academy, Bangalore. As an artist, he has participated in various exhibitions in Chitrakala Parikshat, conducted DIY workshop on building instruments from scrap material, and taught participants of all ages how to create Aqua-Sonic Water-phones. He and his wife Sherin Jacob (Music Department) are happy to work at Woodstock together as a family.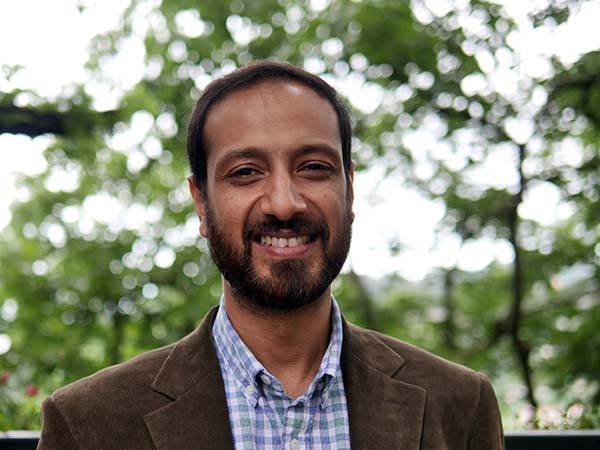 Shrey Nagalia
Shrey joins with more than 15 years of experience teaching English at Doon School, where he also served as a Housemaster and TOK Coordinator. His holds an MA in English from The University of Warwick and a Master's in Education from Columbia University. He has participated in school led expeditions including a 500 km cycling expedition from Manali to Leh in 2018 as well as a 2013 mountaineering expedition to Dhumdhar Kandi Pass at an elevation of 18,398 ft. He's joined on the hillside by his wife and one and a half year-old daughter.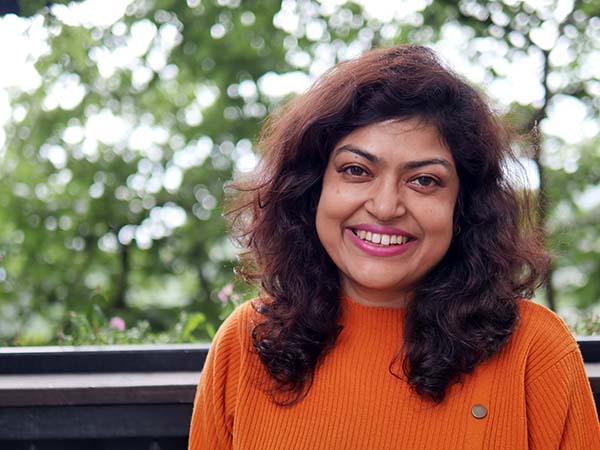 Sonia Nair
With over 12 years of teaching experience and the last three in IB PYP, Sonia joins as Early Years teacher for Grades 4 & 5. She holds a Master's in Chinese Language and Culture from JNU, New Delhi, with TESOL course completion from American TESOL Institute: Pre and Primary teachers training with specialization in teaching English form Beijing China. She is mother to two college age children and will be joined on the hillside soon by her husband.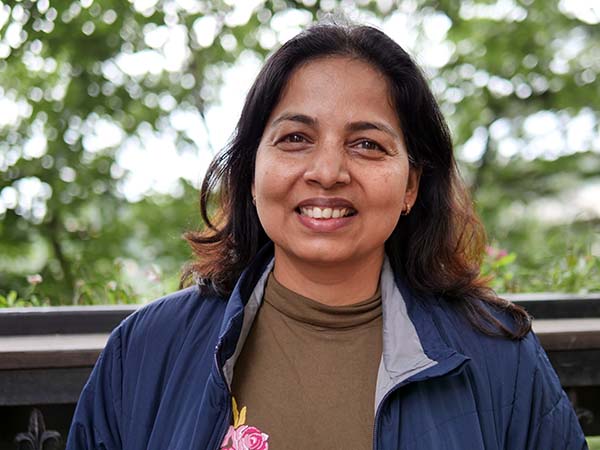 Anusuya Vijay Panchagatti
A hiker and Woodstock enthusiast with 11 years' experience in IB teaching, Anusuya joins the I&S Team as Business Management teacher. Holding a Master's in Commerce from Karnataka University and a B.Ed., she comes to Woodstock from Verdala International School, Pembroke, Malta, Europe. She is on the hillside with her husband who is an IT entrepreneur and her daughter who starts Woodstock Grade 9.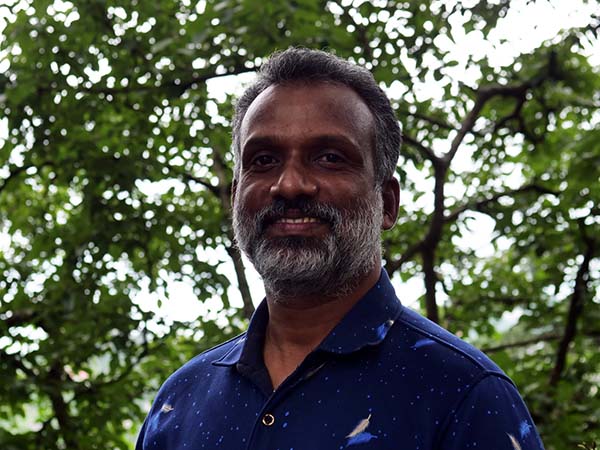 Shaji Philip
Shaji joins as IBDP Computer Science and Design Teacher in the Science Department. He brings 19 years of rich experience as a CS educator. He holds a Master's in Computer Science from Bharatiyar Universty and a PG Diploma in Computer applications. He most recently taught Computer Science & Design Technology at RDF International School, Shenzhen, China.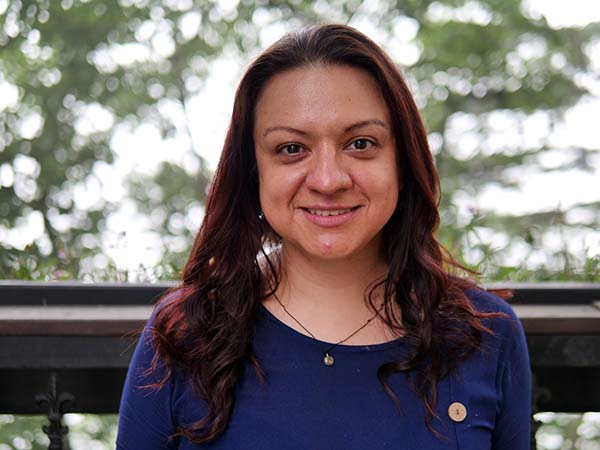 Maria Angelica Prieto
With over 12 years of Spanish teaching experience and exposure to IB teaching at Hiranandani Upscale School in Chennai, India, Maria joins the Language Department as a Spanish Language Teacher. She is a native Spanish speaker from Colombia and holds a Master's in teaching Spanish.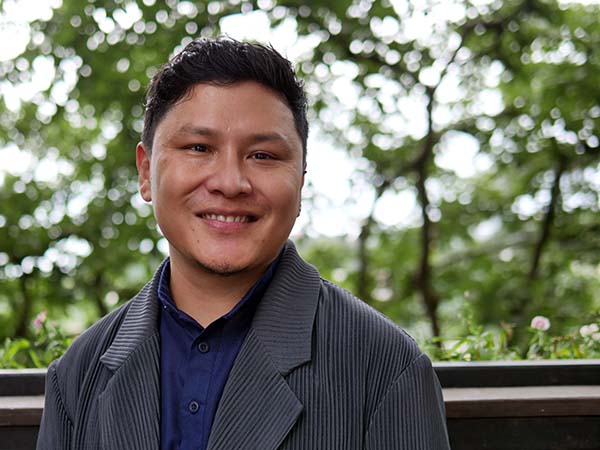 Prabin Rai
Originally from Darjeeling, Prabin finds himself very familiar with the mountain surrounding and at home on the Woodstock hillside. He is here with his mother and has joined as Economics Educator with 12 years of teaching experience. He was last associated with JBCN School in Mumbai and holds a M.Phil. and MA in Sociology.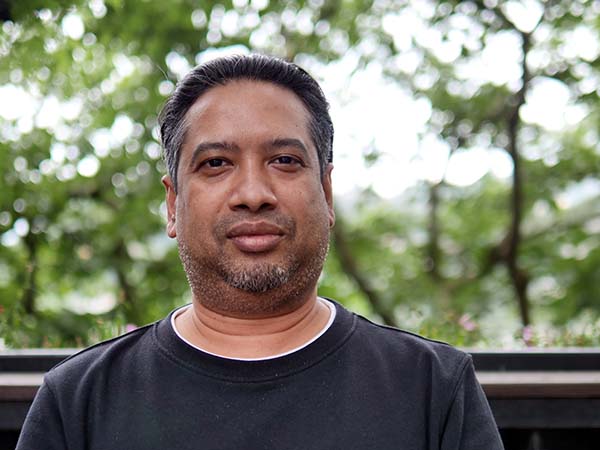 Amitavo Roy
Following 13 earlier years of Woodstock employment, Mr. Amitavo rejoins as General Music teacher after a stint at GEMS Modern Academy, Dubai. He is a qualified IBDP and MYP Teacher and holds a degree in Music from Mercyhurst University, USA. He brings expertise in conducting orchestra, implementing String Pedagogy, designing curriculum, integrating ABRSM, and delivering Trinity College London Music Examinations.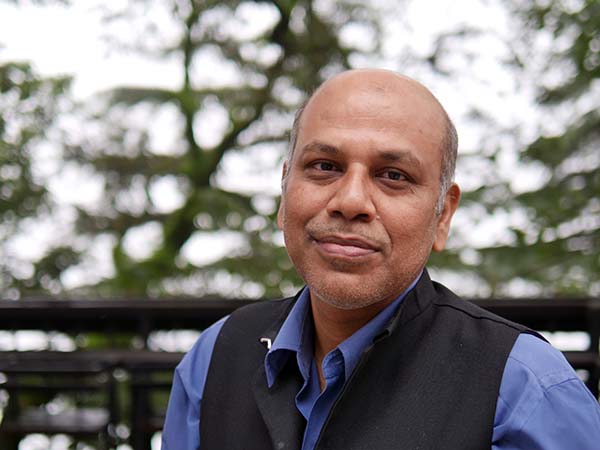 Shubhankar Roy
Holding an M.Sc. in Mathematics and with 22 years of teaching experience, Mr. Shubhankar joins as HOD – Mathematics. He comes from RDFZ Chaoyang Branch School in China, where he was Executive Director and Senior Mathematics Teacher. He is accompanied by his wife and two children Shubhadeep and Soumyadeep, who start in Woodstock Middle Years.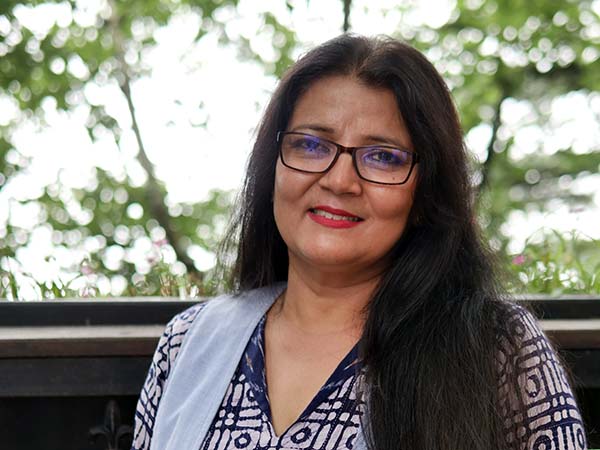 Joona Sheel
Joona has been associated with Woodstock since last year, working with DP students for ESS as a Consultant, and now joins as a Staff Science Teacher after earlier serving at Mahatma Gandhi International School. She holds an M.Phil in Zoology from Gujarat University, Ahmedabad and an M.S. in Zoology from University of Delhi. She is here with her son Shaurya who studies at Woodstock.