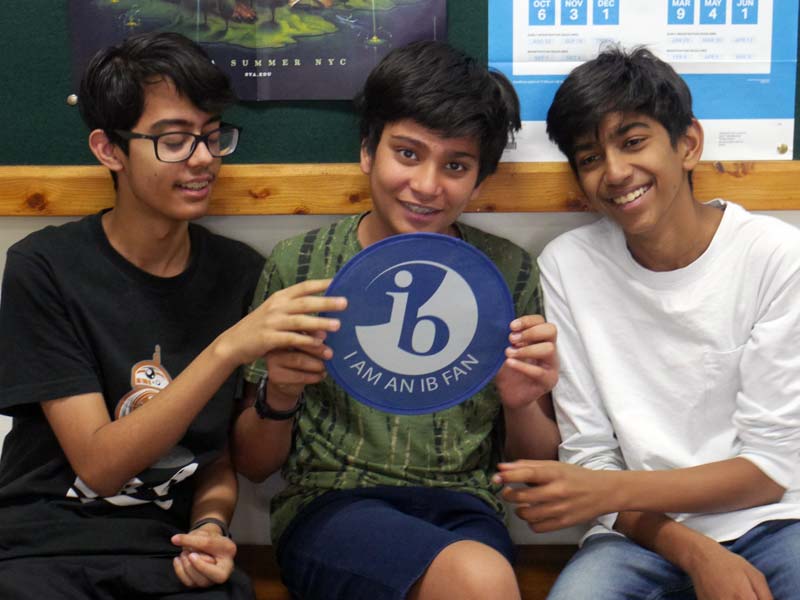 25 May

Woodstock is an International Baccalaureate World School!  

We're delighted to announce that Woodstock is now officially an International Baccalaureate (IB) World School, with full authorisation for both the IB Middle Years Programme (MYP) and Diploma Programme (DP). The Class of 2021 will be the first Woodstock students to graduate with both an American High School Diploma and the International Baccalaureate Diploma.

Woodstock joins a growing movement of more than 5,000 schools in 156 countries that offer at least one of the IB programme, including nearly 1,000 in the Asia Pacific region.

"We're absolutely delighted to receive full authorisation from the IB," says Ethan Van Drunen, Vice Principal. "The IB's philosophy is perfectly alighted with Woodstock's own. It encourages students to think independently and drive their own learning, develop their cultural awareness, and grow as global citizens, equipped to engage with people in an increasingly globalised, rapidly changing world."

In its report on Woodstock's accreditation, the IB noted a number of areas deserving of special commendation. These included embedding international mindedness and the IB learner profile throughout the school and our diverse stakeholder groups, and our commitment to developing an inclusive learning environment. The wide variety of subjects offered at DP level and the importance on language learning, including mother tongue, was commended. The Centre for Imagination was described as "CFI a very unique initiative of the school and worthy of commendation", and the library as "a hub for students and teachers to collaborate, work independently and access diverse resources". They also stated that "the school places considerable emphasis on creating an environment to support human commonality, diversity and welcome multiple perspectives".

There has been a huge amount of effort to receive this endorsement from the IB, and both staff and students alike have played a crucial part in our receiving accreditation. As the 2019-2020 academic year draws to an end, this welcome news puts us in good stead for the future.