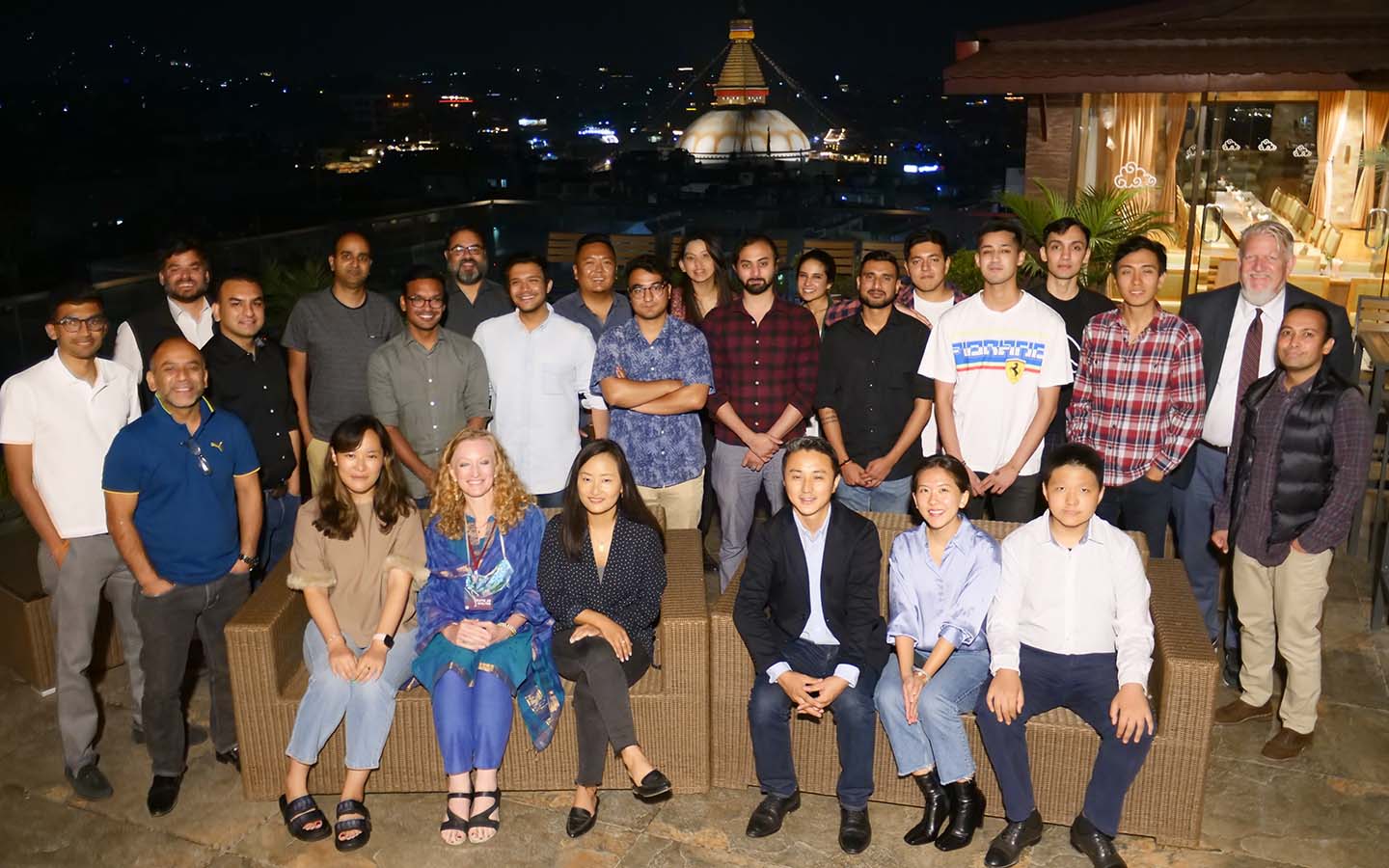 21 Apr

Woodstock in Kathmandu!

The Woodstock School leadership team's ongoing alumni engagement and admissions outreach trips took a stop at Kathmandu, Nepal in the recent weeks. Nepal has always been an important region for Woodstock School with a very supportive and engaging alumni community. With almost 200 alumni from the region, our association with Nepal right now can be traced back to the 1960's. We expect that as we develop the Woodstock School archives, we will discover that our connections go back further still! 

Our recent gathering in Kathmandu had 25 alumni joining our school Principal, Dr Craig Cook, Director of Advancement and Alumni Relations, Katie Jo Walter, and Admissions Director, Vidur Kapur (Class of 2000) for a dinner event. We had alumni represent classes from the 90's all the way up to the recent ones from the Class of 2018. This was a great opportunity for our community to reconnect with one another and hear from the Woodstock team regarding the many new updates and future plans of our school.    

Katie Jo Walter, Director of Advancement and Alumni Relations says "We had a great turnout of alumni at the event, especially alumni from 2000 and onward. It was exciting to have so many younger alumni gathering to get updates from each other and from the school! It was fun for me to discover that Jigtak Khangkar '04 attended Lewis & Clark College in Oregon at the same time I did and Palzom Pradhan '08 completed her MBA at the University of Oregon when I was working there. I was also energized by speaking with Tenzin Gonsar '02 about the potential for an alumni business affinity group and a student business pitch event judged by an alumni panel of investors and business leaders (coming this fall!). These were just a few of the great conversations I had." 

Current parents also took this opportunity to meet with the team and introduce many prospective parents to our admissions team, represented by Vidur Kapur and Andrew Das, Admissions Coordinator. Nepal continues to be one of the key regions for Woodstock Admissions outreach plans in future for Woodstock School. The parents enjoyed getting to connect with one another as well, and shared their enthusiasm for their students' return to campus and their ability to feel connected to campus via Woodstock School livestreaming of events like Goalathon.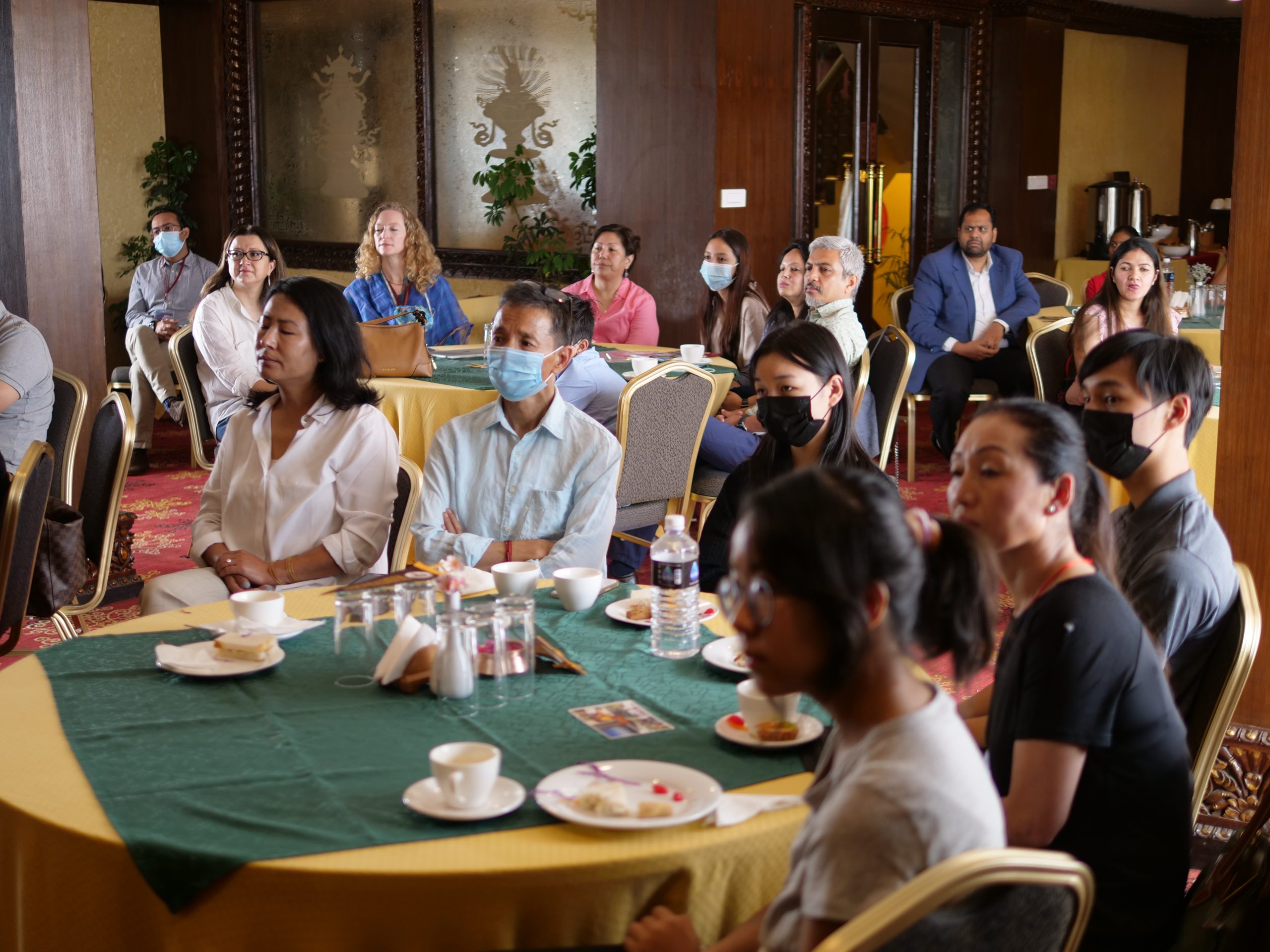 The school hopes to continue organizing such engagement trips, where the team gets to spend time with alumni, parents and prospective parents. Katie Jo shares "We see these events as significant stepping stones towards increasingly frequent and meaningful involvement, where our various community members become regular sources of information, networking, and inspiration in their region, at the Woodstock campus, and out in our global Woodstock community. WOSA Asia's growth in Nepal is a key component of this. We invite any alumni based in or regularly visiting Nepal to contact Saryat Deuja, WOSA Asia Committee Member for Nepal with your ideas on building our network in terms of both numbers and types of events and offerings!" 
Woodstock Leadership team has plans to travel to Bangkok for another alumni event and admissions outreach event in the coming weeks and we encourage you to help us spread the word. Here is the registration link for anyone interested in attending the event in Bangkok.