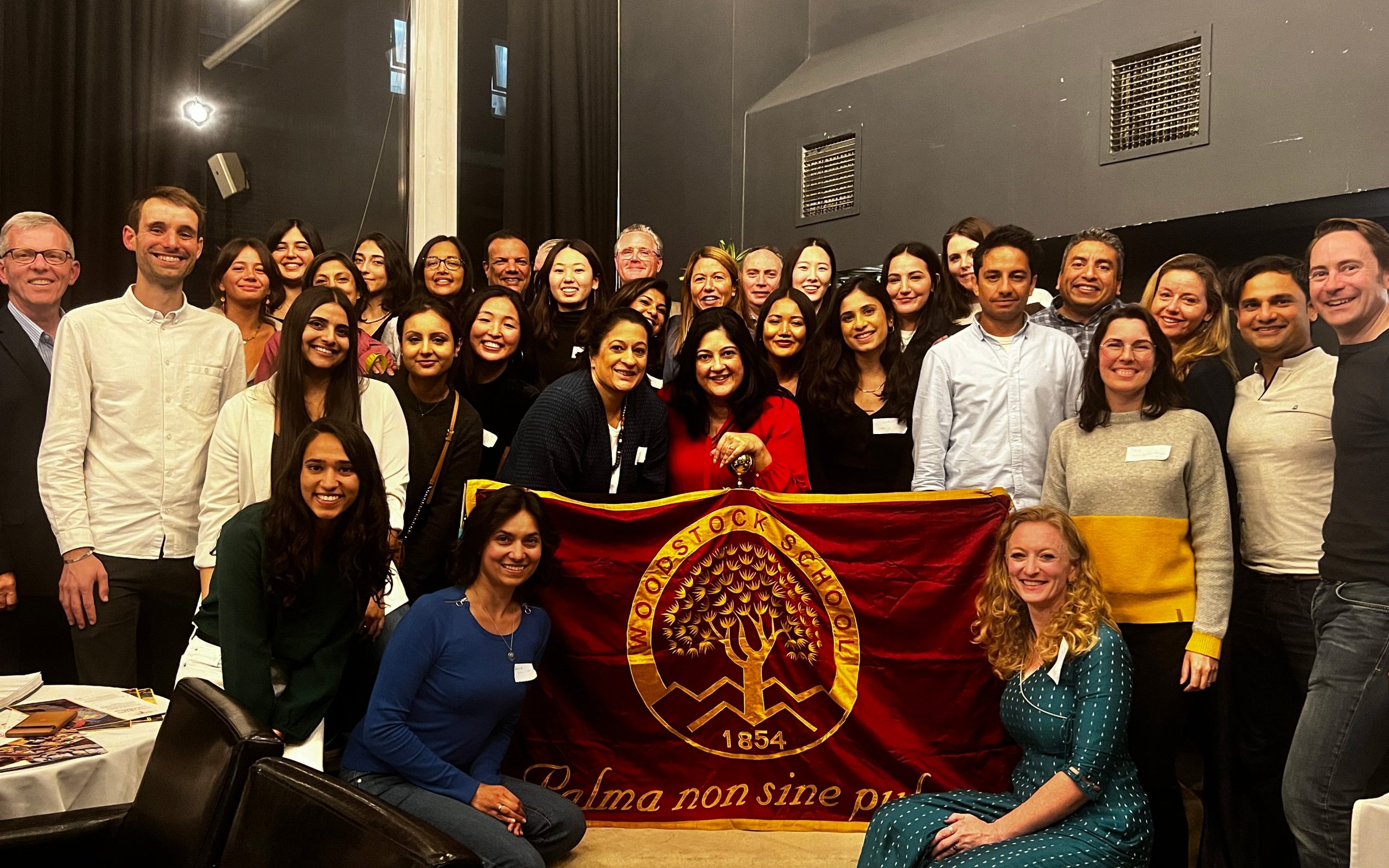 03 Nov

Woodstock Gatherings in the UK in September 2022

Principal Dr Craig Cook, Advancement and Alumni Director Katie Jo Walter, and Director of Communications Kenton Beachy '78 visited the UK this past September to bring together and meet alumni while sharing the latest from campus. It was an interesting time as the travelling team from the school arrived just a few days ahead of the funeral of Queen Elizabeth II.

London alumna Dalia Majumder Russell '01 helped us plan a visit and a wonderful dinner at Mumbai Square in Aldgate, London. Overall, we had over 30 attendees join us, some of whom, like Smita Biswas '89, made it to their first-ever alumni gathering! Alumni were amazed by the recent infrastructure upgrades and enjoyed browsing the UNESCO nomination book the visiting team brought along with them – with girls from recent classes amused that they finally got to see what the boys' bathrooms look like!

Navya Sethi '20 and Shalini Bath '89 have agreed to work to create more and increasingly interesting Woodstock connections in London. Realising the wealth of accomplishments and experience in the group, they are hoping to host meetings featuring alumni guest speakers. They were also eager to help organise London alumni to lend a helping hand to new Woodstock School alumni coming to the UK for higher studies and tp assist the Woodstock admissions team in the UK.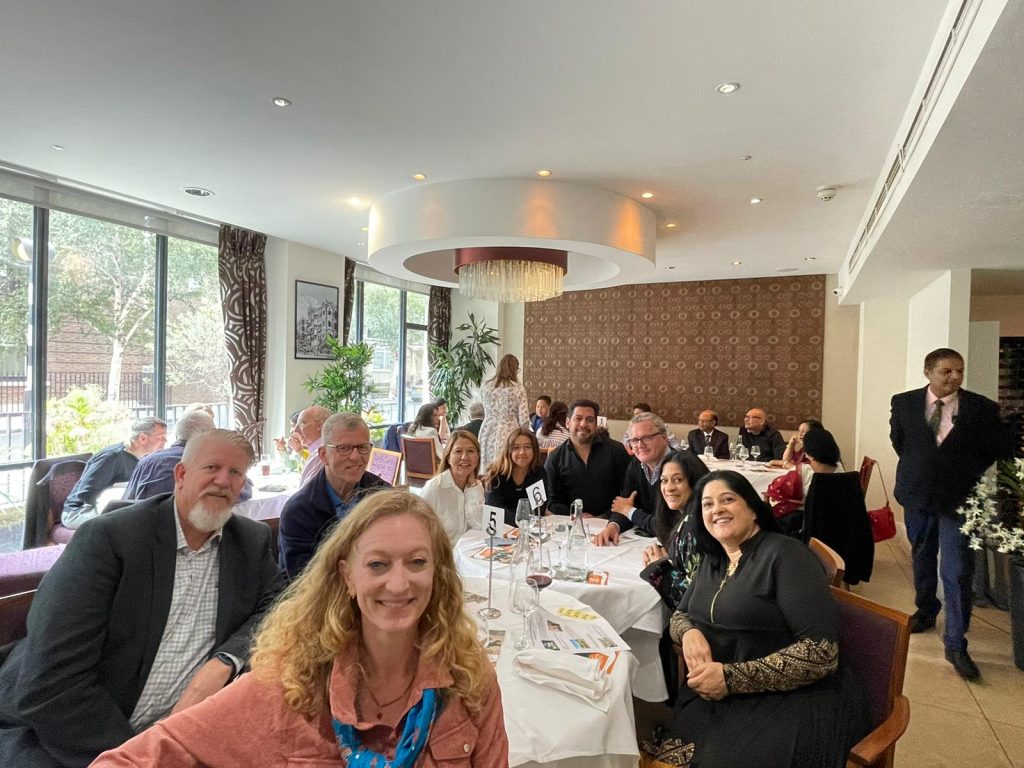 The next day, the team attended a fundraising luncheon for Pardada Pardadai Educational Society (PPES), a charitable organisation providing education for underprivileged girls in Uttar Pradesh, India. PPES was founded by the father of Renu Agarwal '88 and Ena Murphy '89 and Renu and Ena serve in various roles supporting the organisation. While there, we were lucky to meet Dr Vivek Tandon '88 who, while only having attended Woodstock School for two years, showed enthusiasm for being involved. Dr Tandon subsequently served as a judge for the Woodstock School Entrepreneurship Fest last month.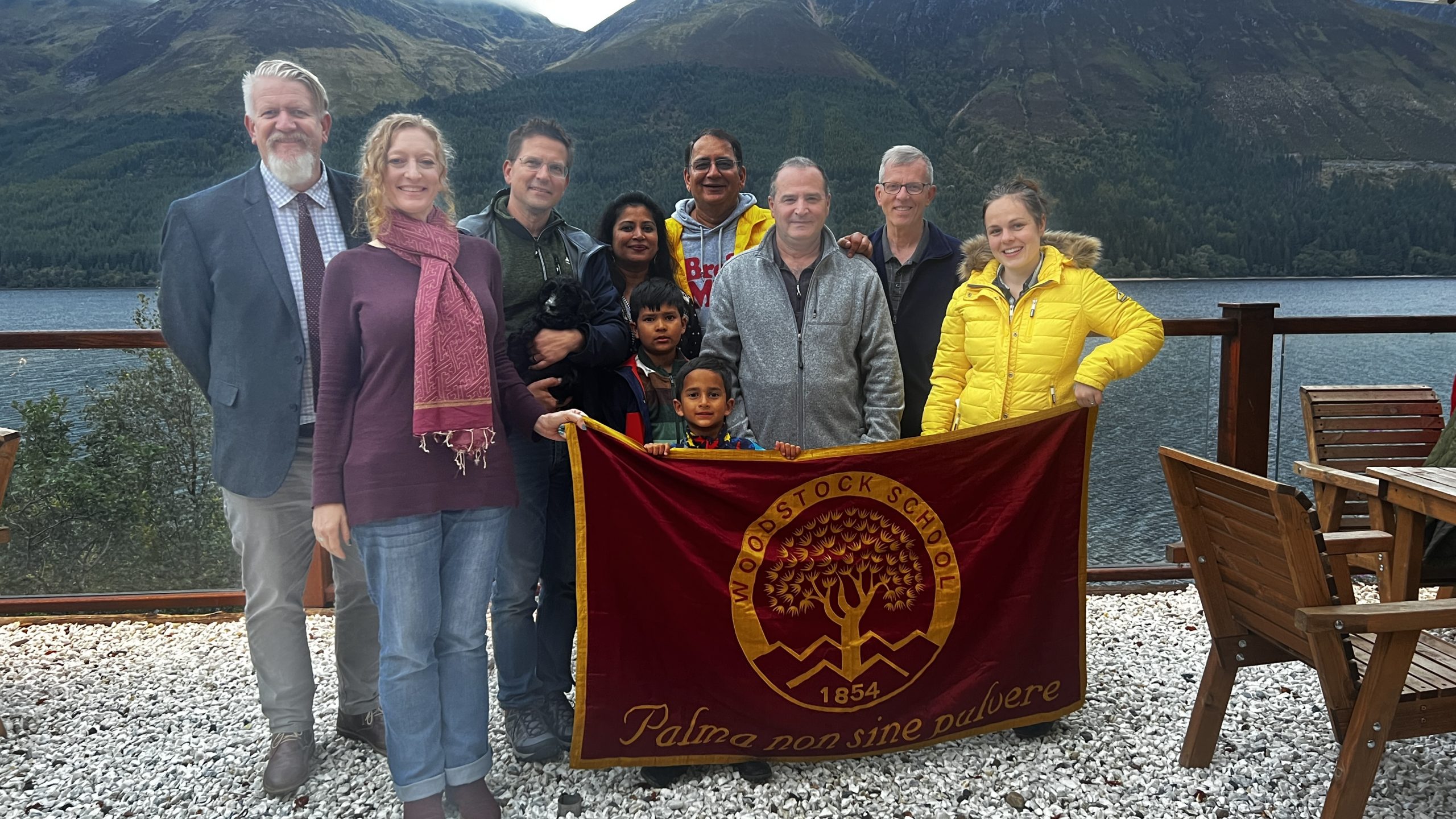 (Middle Left: Woodstock visits Alumni at Whispering Pine Lodge at Loch Lochy, Scotland
Left to right: Woodstock School Principal Dr. Craig Cook, Woodstock School Advancement and Alumni Director Katie Jo Walter, Former Woodstock School Staff Andrzej Plonka, Rochita Plonka '98, alumni Sebastian and Lex Plonka, Sanjay Narang '81, Nabil Sheber '81, Woodstock School Director of Communications Kenton Beachy '78, Kate Forbes '08)
Next, the team visited Scotland, staying at the beautiful Whispering Pine Lodge where they were graciously hosted by Sanjay Narang '81. Mr Narang shared his latest work building his new Scotland-based home and his company Black Sheep Hotels. It is impressive, to say the least! Mr Narang hosted a small barbecue gathering at Whispering Pine where alumni and former staff enjoyed fire and food by the lochside.
Written by Katie Jo Walter, Advancement and Alumni Relations Director