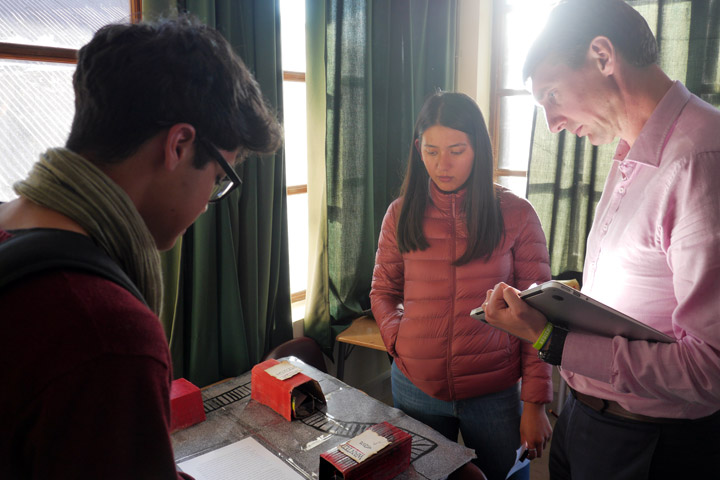 15 Dec

From words to works of art
Ms Dyson's Grade 12 English students are challenged to produce a creative response to a piece of modern literature.
This trimester, English 12 students read Pulitzer Prize winning author Jhumpa Lahiri's The Namesake and responded with a creative project. The novel explores issues of immigrant and multi-cultural identity formation, something many Woodstock School students have experienced (or will experience) to some degree. Students had the option of analysing a major theme in the novel through one of the following lenses: the hero's journey, the anti-hero's journey, or a motif.
After completing the projects, students presented their work in a museum format, along with an accompanying guide. Discussing their work with peers and special guests enabled the students to practice presentation skills, while visiting the other displays gave them the opportunity to see the novel through a variety of perspectives. Many students reported a deeper level of understanding of the course content as a result of this process. This project encapsulates Woodstock School's Desired Learning Outcomes, encouraging creativity, collaboration, learning from others, thinking critically, communicating effectively, and developing cross-cultural competency.
[vc_masonry_media_grid element_width="6″ gap="2″ grid_id="vc_gid:1513334499876-cd1b6b87-34d0-6″ include="28600,28601,28591,28602,28592,28593,28594,28597,28595,28596,28598,28589,28590,28599″]