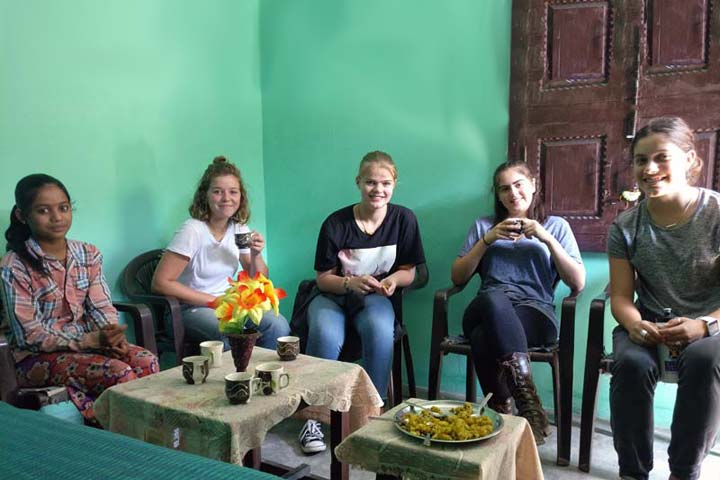 15 Sep

Cultural exchange

"Living in the U.S. is easy. Everything has been handed to me, and I can always count on clean water coming out of the tap, and plenty of food on the table," explains Prestin, exchange student from New England. For Prestin, coming to Woodstock was not only an opportunity to learn and grow in an international community of peers, but also a chance to "gain awareness of and celebrate different ways of life, religion, and culture." Central to this experience is stepping outside of the Woodstock campus to explore life in neighbouring communities.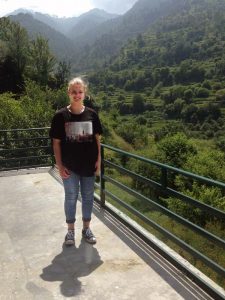 This week, Prestin, along with three other exchange students, joined our Community Engagement team on a visit to Dunda to get a glimpse of daily life in a Garhwali village and interact with residents there. Each of the students reflected on their experience describing it as a "great learning experience" gaining a better understanding of both village life and Garhwali culture.
Clare, Grade 10, who is on exchange from Scotch College in Adelaide, Australia.commented, "It was especially amazing to see the impact of the partnership between Woodstock School and the villagers. They have worked together to make sustainable changes, including the irrigation system and the building of the school, and it is clear to see the pride that the residents feel."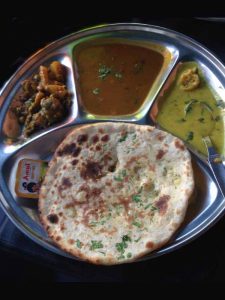 Another Scotch College student, Mackenzie, said, "Dunda Village was a very exciting experience. I loved seeing a different part of India, which I had never seen before! Simply just driving to Dunda Village was an experience in itself because of the absolutely stunning views. Arriving to Dunda, my expectations of what it was going to be like, were very different.
"It was incredible to see how Woodstock have worked with community like Dunda and how much it has helped them and their day to day lives. The food which they provided us with was extremely tasty!! It was very different from what I had thought before trying. The people at the village were highly welcoming and nice. Overall, the experience of Dunda was a lot of fun and I was able to see how people in villages live!"
Throughout the rest of their time at Woodstock, the exchange students will continue to visit localities and sites unique to Mussoorie and the surrounding area in order to gain further insight into life here in the foothills of the Himalayas. 
Olivia Haines, Community Engagement Intern