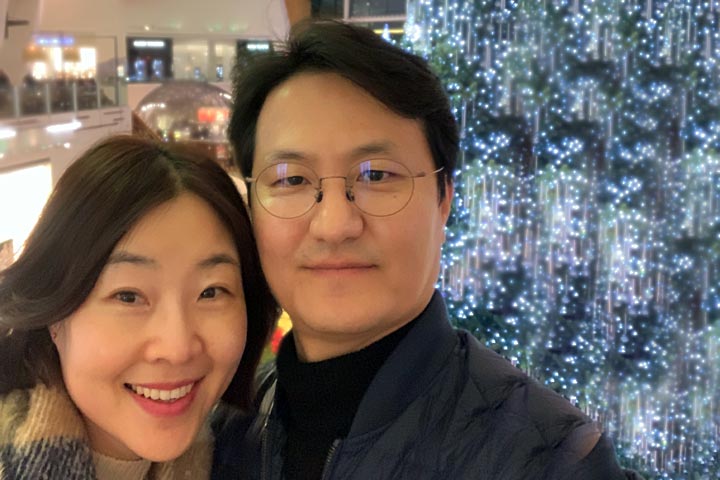 07 May

Donor Spotlight – Taeho Kim

Taeho Kim became a parent at Woodstock when his son Jihoon joined Grade 8 in July 2018.

Where are you from and what do you do?

I am from Busan which is a large port city in South Korea and I am an inspector for the EHS (Environment, Health & Safety) for industrial machinery and products in Korea.

What motivated you to donate money to Woodstock?

I am a Christian and giving to the people is part of my duty in my life. But I have never donated to a school before. What motivated me to donate was that I could see my son has a sense of pride in his school, which I had never seen before in him, not even in Korea. So, I wanted to join my son and make this school a better place for him.

Do you think donating is important and in what way?

Yes, I think donating is very important. It helps me unite with the school and fit in the community with both the staff and the students. If time allows me, I would love to join the school and contribute as much as I can. 

Have you ever visited Woodstock? How was your experience?

My family visited Mussoorie in 2015 for the first time on a missionary trip. Over the course of this visit, we found Woodstock to be the most beautiful school. My family visited Woodstock officially in 2018 when my son came to join the school and stayed there for a week. It was so great that I wish I could turn back time and join Woodstock as a student.

Why did you pick Woodstock and why do you think a Woodstock education is valuable for your son?

I had never thought about my son's education out of Korea. My son was exhausted because of the hectic school life in Korea. The most important thing in Korea is for a student to score exceptionally in all the exams and get into a famous university. We didn't even have many choices in Korea. Missionaries in India suggested Woodstock to us and we didn't even hesitate in making the decision to send our son. Our first experience of visiting the school in 2015 was so great, we believed this was the right place for him. I'm so happy that my son is growing up in good & sound environment, making lifelong friends, play soccer and becoming independent.

What change would you want to see in this school and how would you think your donation would make an impact on the school?

I believe there is nothing perfect in the world. I want this school to become better for the happiness of students and teachers. Donations given by the parents is a way of building the community together. Personally, I would want the wi-fi to become better. That is only the way I can talk to my son or facetime him. Sometimes Wi-Fi is weak and we are not able to speak to him.

Why should other parents donate?

I think donations help us connect to the school and gives us a sense of belonging in the school as parents. This is a great way to connect with our children and their environment.

What changes have you seen in your son after he was sent to Woodstock?

My son has changed in every way, and everyday this makes us love him deeper and deeper. My son now likes to go outside and play soccer, which was the same back at home. He has learnt how to connect with people from different cultures, overcome any academic challenge and make important decisions all by himself.
Find out more about how giving can support Woodstock