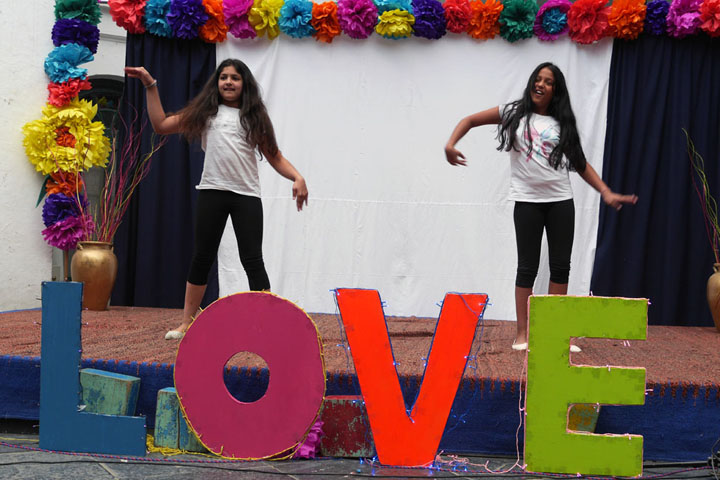 09 May

Woodstock's got talent
Saturday saw students step up for one of the performance highlights of the year: The early and middle-years Talent Show.
Twenty-three acts spanned a mix of performances, from comedy and magic to song and dance. In total, more than 60 students either performed or were involved in organising the show, with a tremendous effort put into the decor which transformed the quad with a psychedelic seventies theme. The whole show was spearheaded by a group of ten Grade 8 students who worked tirelessly to put it all together.
In line with the principle of walking lightly on the earth, the food and drink vendors at the show were asked to commit to using eco-friendly products. These included clay cups and paper straws, reducing the event's environmental footprint and providing a positive example to students.
The evening was a great success, with a fun time had by all and an incredible display of talent, creativity and organisational prowess from our early and middle-years students.
[vc_masonry_media_grid gap="2″ grid_id="vc_gid:1494306195804-f555b18f-b092-0″ include="25359,25358,25350,25357,25355,25348,25354,25353,25352,25347,25346,25345,25349,25344,25351,25343,25342,25341,25340,"]
Woodstock's holistic model of education encompasses more than books, tests and classrooms. Find out more about our enrichment programme.