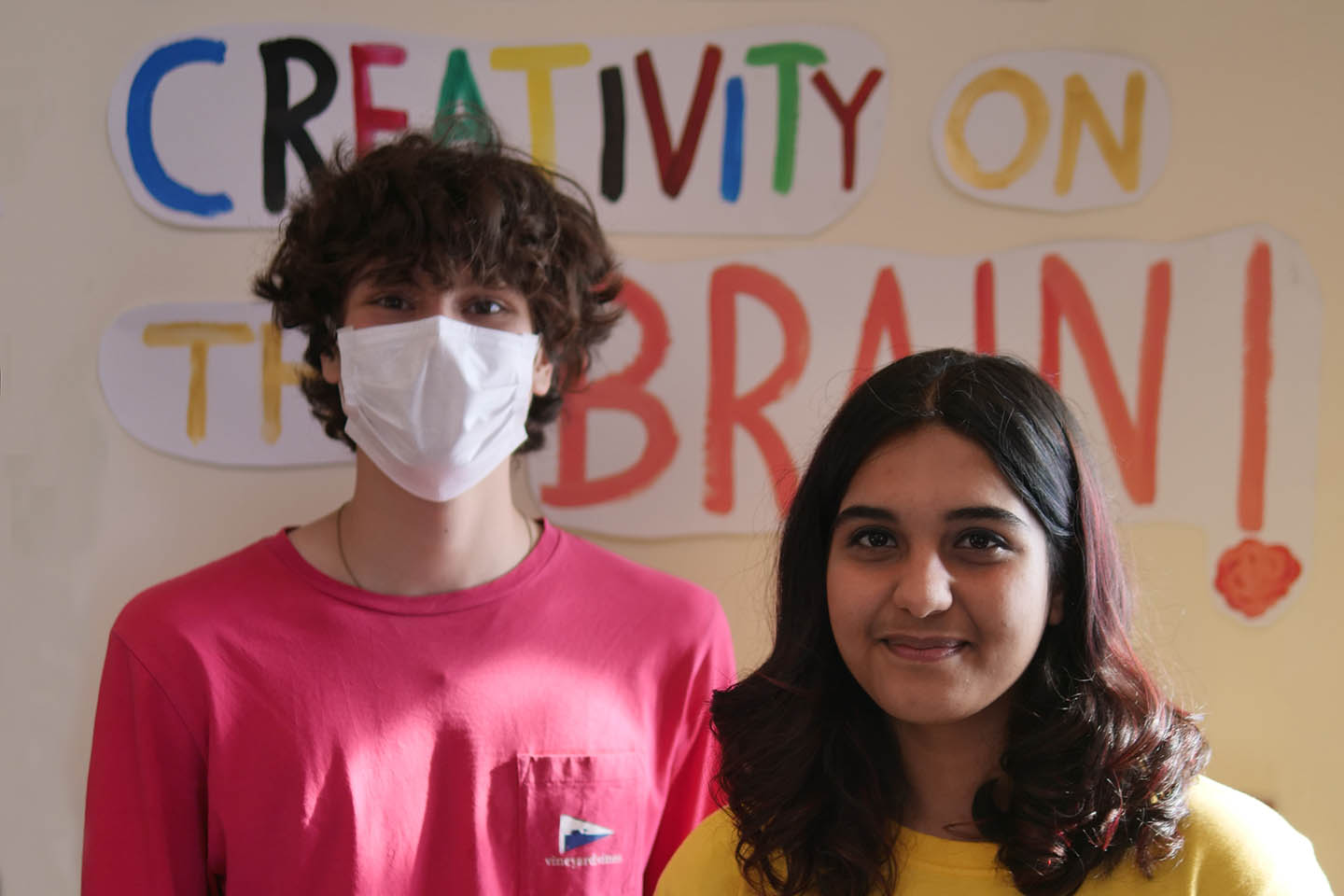 13 Dec

Showcasing Creativity, Ingenuity and Learning – The Festival of Ideas

On Saturday, 11 December 2021, we witnessed the return of the Festival of Ideas, a Woodstock School institution which enables students to showcase their projects and talents to the wider community. The event is an initiative of the Centre for Imagination (CFI), Woodstock's dedicated interdisciplinary space, where students can pursue their passions and interests, with support and encouragement to take any project they want to accomplish from imagination to reality. The Festival of Ideas was organised by CFI Director Jamie Williams, and CFI and CAS Coordinator Priya Rollins, supported by the efforts of their team of CFI student interns. This weekend's celebration was the first to be held since May 2019, and a chance for students to explore the stunning surroundings of the completely restored and expanded CFI building.

The Festival of Ideas really has our students' learning, creativity and passion at its heart. Students were invited to exhibit anything they want to share with the wider community, from the projects they have been working on as part of their studies, to art, music and performance. Many of our Juniors and Seniors presented their CAS (Creativity, Activity, Service) projects, one of the three core components that every student must complete for the Diploma Programme, which aims to provide a counterbalance to the academic rigour of the educational programme. Among the CAS projects, a whole spectrum of student achievement was represented, including Lidoweii's project creating sustainable Christmas decorations and Rushi's original design and prototype of a filter designed to reduce water waste. The passion and ingenuity expressed by our students demonstrates how the IB curriculum complements students' interests and empowers them to take the reins of their own learning journey.
Part of the beauty of the Festival of Ideas is that it is transcends any academic requirement or curriculum. Students exhibiting on Saturday were doing so out of a genuine desire to share their learning and experiences with others.
The holistic nature of the festival meant, however, that students are not restricted to exhibiting work they have undertaken as part of the curriculum.  Students also showcased their own passion projects that they created using their own initiative.  Some of these exhibitors included Anoushka from Grade 9, who profiled 'Don't Shut Up', her series of discussions with experts on a wide range of subjects, which started in the virtual world and has continued to evolve during blending learning. Devyani and Diya, also from Grade 9, profiled the mask-making social enterprise they created during lock-down, which employed local tailors to make masks based on their own designs, with profits reinvested into making more masks and charitable donations. Three young musicians, Aman and Kimaya from the Class of 2022 and Mark from the Class of 2023, performed the first live music to an in-person audience since the school campus closed in March 2020. Special recipes were prepared as part of the festivities, including student and staff winners from the CFI Cookbook Competition earlier this semester. And, we enjoyed a wonderful display of some of the works created as part of our
Rock Art community art installation
.
It took some reinvention to conceive of a festival which would be safe during the pandemic scenario. The event was carefully managed and curated to ensure it complied with our own rigorous Covid-19 protocols. The whole festival layout was specially designed to allow plenty of social distance between individual student exhibitions, and the timing for different Grades was staggered to keep student numbers consistent at any given time. 
The festival was a hybrid event, with a Virtual Festival of Ideas launched alongside the live festival so that all students could join in, whether they are here on campus or back at home. As we've highlighted before, this duality, where location no longer becomes a barrier to participation, is something that we will certainly look to continue. At present it is borne out of the necessity of our community being split, but in the future, it will mean that parents can be transported onto campus to this sort of community event, wherever you are in the world. Part of the beauty of the Festival of Ideas is that it is transcends any academic requirement or curriculum. Students exhibiting on Saturday were doing so out of a genuine desire to share their learning and experiences with others. The Festival of Ideals is a holistic expression of what is so powerful about a Woodstock School education – the sense of community that is fostered, and the global citizenship which is so intrinsic to students' development as they progress through the school.
Dr Craig Cook, Principal, Woodstock School