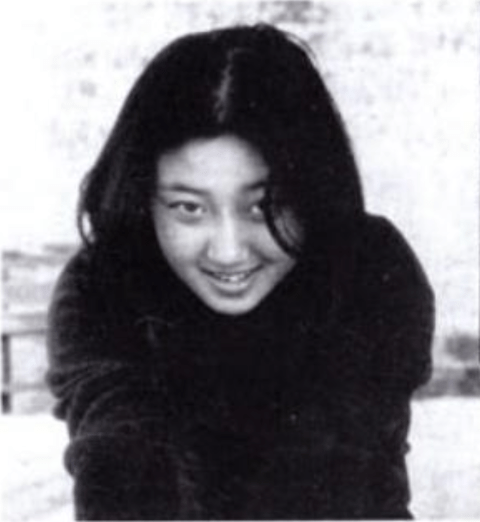 31 Aug

Generations at Woodstock: Tsering (Sonam Deki) Kesang '00 and Kesang '25
We recently had the privilege to connect with alumna and Woodstock School admissions volunteer Tsering (Sonam Deki) Kesang '00 along with her daughter Kesang, a current student at Woodstock. They share about themselves and their respective experiences of Woodstock as a place to develop as a global citizen while forming lifelong friendships. They also talk about the beauty of having Woodstock as a shared experience, albeit a few decades apart!
Tsering is currently ____content needed___________. Kesang joined Woodstock in Grade 10 and is currently in Grade 11. Read on to hear from both Tsering (Sonam) and Kesang!
– Read our earlier Generations at Woodstock stories:
Tsering:
Can you tell us about how you came to Woodstock?
I joined WS in 1998 and was immediately a proud member of the class of 2000, Prodigy. My parents had heard about WS from Bhutanese parents whose children were enrolled.
When did you enrol your daughter at Woodstock, and how has she fared on the hillside?
My daughter Kesang Choden Dorji was enrolled in August 2022, and she's having an amazing time. She's grown so much as a person in just one year, and it amazes me that an old institution like WS school is still able to groom "citizens of the world."
What would you say to other alumni  considering sending their children to Woodstock?
The decision to send a child away from home is a tough one to make. However, I would encourage alumni to consider WS seriously. The flexibility of the school administration towards alumni and the warmth of the culture are still as strong as we remember them, and children learn and grow in an environment that is safe and nurturing.
Kesang:
What are some of your favorite things to do with your friends at Woodstock?
My favorite thing to do with my friends at Woodstock is to just go and start up conversations with our favorite teachers. I also love going on walks with my friends around the campus.
Who is your favorite faculty or staff member at Woodstock and why? Can you give an example from something they taught or helped you with?
Tsering:
You have assisted the Woodstock admissions team and helped with our most recent leadership visit to Bhutan – thank you! What have prospective parents in Bhutan most appreciated learning from you about Woodstock as someone who is both an alumna and a parent?
Parents have called me numerous times with queries about the school, fees and travel. I hope I have helped them, they seem to feel a little more confident knowing that I am an alumni and my child is also enrolled there
What did you value most about your time at Woodstock?
b m mb k v. vkv khv kh vk
Kesang:
What is something you are especially proud to have been able to do while at Woodstock?
I'm really proud that I was able to be a part of the women empowerment's community engagement. I feel like it's an amazing opportunity that Woodstock has offered me to learn, interact and spread awareness to different communities.
What are your current aspirations for your next few years at Woodstock and/or beyond?
I feel that I am in a point of time where I have to decide what I want to do in the future and if I'm to be honest, I'm not very sure. I feel like there is a lot of pressure and anxiety on what to do in the future, but my main goal would be to become successful and provide more than enough for everyone in my family.
What would you say to other alumni children considering attending Woodstock?
I would tell them to embrace their time here at Woodstock because they are also embracing their parents' past with it.