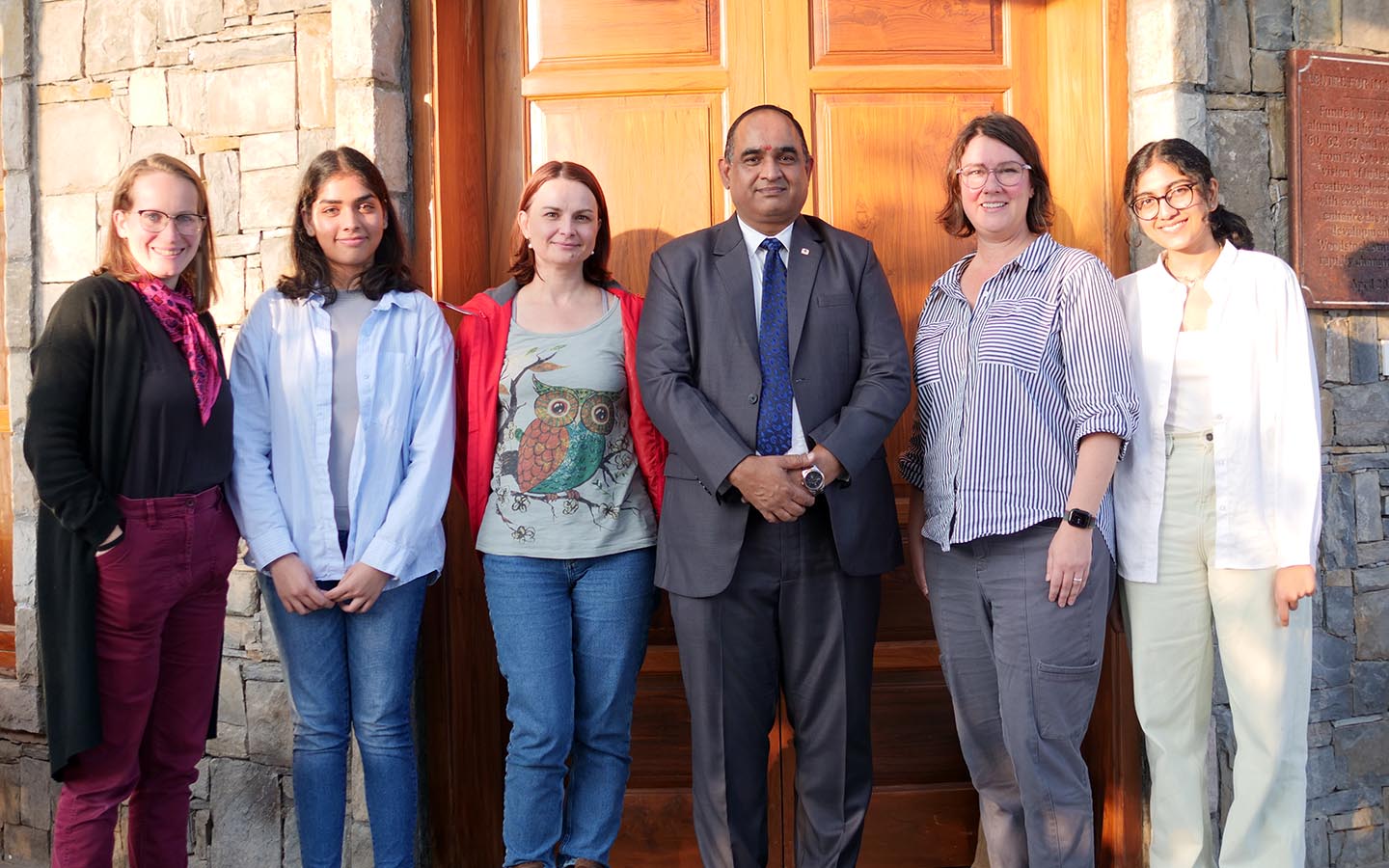 27 Sep

Human Rights with Prof. Murthy

On September 12, we had the privilege of hosting Prof. Y.S.R Murthy, Founding Vice Chancellor of RV University, Bengaluru and former Founding Professor and Registrar of OP Jindal Global University at the Centre for Imagination. In this session, Prof. Murthy discussed what the global landscape of Human Rights looks like, and how it compares with that of India, 75 years after Independence. Prof. Murthy is the Founding Vice Chancellor of RV University, Bengaluru, and has held many responsible positions in the National Human Rights Commission, Ministry of Finance, Prime Minister's Office, President Secretariat and Cabinet Secretariat.

During the talk, Prof. Murthy introduced some of the major discussions surrounding human rights. The main focus of the talk was on protection and enforcement of human rights, as well as violations of human rights, and how the situation has evolved since the introduction of the very first agreement on basic rights of humans, the Universal Declaration of Human Rights in 1948. Prof. Murthy was able to clearly explain to the audience the significance of human rights agreements, including those that are not even legally binding (like the UDHR), demonstrating how the customary international law works. The audience learnt how these agreements contribute to setting standards and norms for the international community. In addition, the audience heard about the international oversight and its effectiveness (or lack of, as demonstrated by many cases of states violating human rights, such as of Uyghurs in China or Rohingyas in Myanmar, or groups violating rights of individuals, as demonstrated by the case of modern-day slavery).

Another aspect of the talk the audience engaged with was the relevance of human rights to different (vulnerable) groups and communities, such as children, women, refugees, LGBTQIA+, or people with disabilities; the audience could ponder on the relation between the human rights agreements and (individual/group) identity. Furthermore, a point was raised during the talk regarding the impact of culture(s) on conceptualisations of human rights and how cultural differences may affect protection and enforcement of human rights. To place human rights in a broader context, Prof. Murthy explained the links between human rights, peace, justice, development (which are also key concepts in IB Global Politics), and even climate change – introducing climate crisis as human rights crisis. This illustrated the evolution of human rights through the three generations of human rights (civil and political rights; economic, social, and cultural rights; collective rights).

In addition, we learnt a bit on how the human rights situation in India has been evolving, but the statistics were a sad reading as India has been declining in multiple indices measuring press freedom, human freedom, religious freedom, etc.

The talk was particularly helpful to the students of Global Politics, as Prof. Murthy consistently used and problematized concepts used in the course and demonstrated how concepts covered in class are applied in practice.

Write up from Global Politics teacher, Katerina Vackova and her DP2 Global Politics class.
Prof. Y.S.R. Murthy
Prof. Murthy is the Founding Vice Chancellor of RV University, Bengaluru, worked as a founding faculty member and the Registrar of O.P. Jindal Global University, Sonipat for 11 years between 2009-20 and contributed to its rapid growth. He contributed to its rise in international rankings and becoming an Institution of Eminence (IOE). Prof. Murthy also held many responsible positions in the National Human Rights Commission, Ministry of Finance, Prime Minister's Office, President Secretariat and Cabinet Secretariat. He is an Advisor to the All India Network of NGOs and Individuals working with National and State Human Rights Institutions (AINNI) and is a part of the Core Group on Anti-Torture Civil Society Coalition established by the Commonwealth Human Rights Initiative