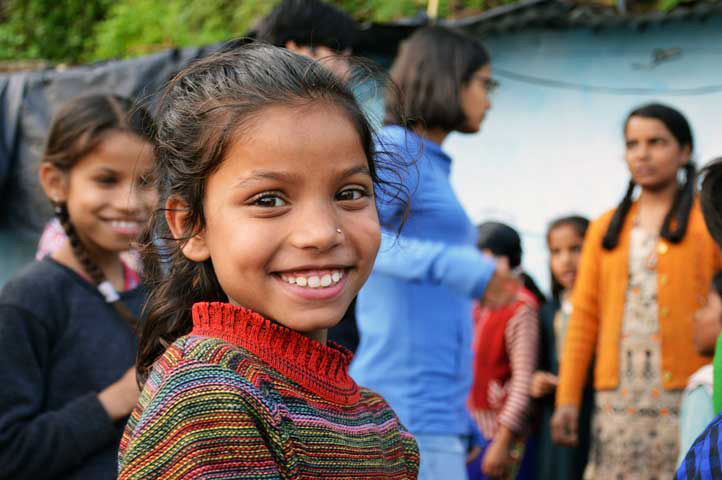 23 Sep

Sippancoat – Liter of Light

At the far end of Mussoorie lies Sippancoat, a slum community of roughly 50 families. On Wednesday of this week the Woodstock student team that works in Sippancoat had their weekly visit. This time however they were accompanied by three members of our Liter of Light student team.

Liter of light is a global initiative which aims to provide an economically sustainable source of light to underprivileged households. Used bottles are filled with purified water and bleach and installed into the roofs of the houses. The water inside the bottle refracts the sunlight during the day and creates the same intensity as a 55 watt light bulb. The solar pack attached to the bottles means that light can be provided at nighttime as well.

When the co-founder of 'Liter of Light Bangalore', Pankaj Dixit, visited Dunda last week he advised that solar light bottles in the houses there would be impractical as their roofs are not made of the required corrugated iron. He recommended that we look instead at slum areas as the roofs are made of such material and the need for light is greater. Two young boys, who are Sippancoat residents, showed us around the slum including inside several houses. We found that most of the houses were very dark inside and as a result we have decided to look further into the possibility of implementing the solar powered house lights and possibly also some street lights. In Dunda, although we will not be putting in house lights, we will put in a number of solar street lights.

[vc_masonry_media_grid gap="2″ grid_id="vc_gid:1474624673335-c2accc53-18ea-3″ include="21865,21864,21863,21861,21860,21859,21858,21857,21856,21855,21854,21853″]

For more information about Liter of Light Bangalore visit www.literoflightbangalore.org.