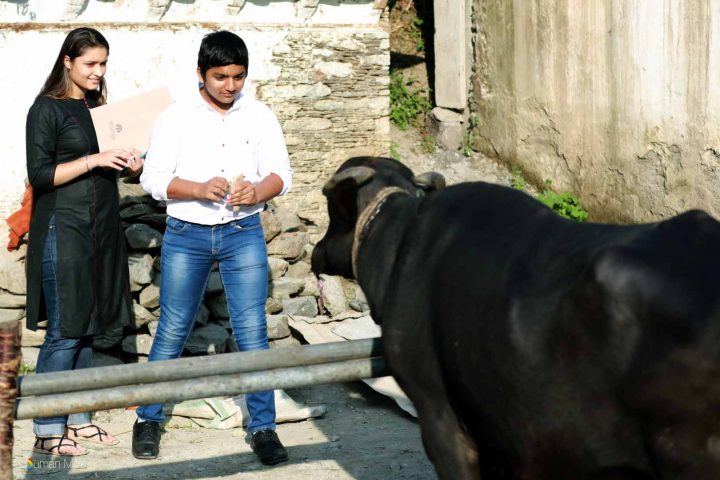 02 May

Students improve quality of farming for villagers
Students from one of Community Engagement's most successful projects, Professional Development for Farmers, speak about their experience; What they have done this semester, what this has achieved, and how it has impacted their own lives.
What is the Professional Development for Farmers Project?
"In 2015, as part of Activity Week, a group of students and staff from Woodstock went to Karnal, Haryana to find a more viable source of income for the farmers in Dunda, as their land was not fertile and they didn't earn enough. They explored different alternatives, such as fish farming and cattle farming. After visiting National Dairy Institute of India (NDRI), they came across dairy farming and a program that would help farmers learn more about dairy farming, which deemed as the most logical way to produce satisfactory results to achieve the goal. The following year was focused on taking the farmers to the event. We selected thirteen farmers, four of whom were women, for this training program. In order to do so, we raised roughly ₹100,000 for the costs. A different group of students as part of the 2016 Activity Week, took the farmers to Karnal and observed what they learned. We even met with the head scientist for future plans for the farmers.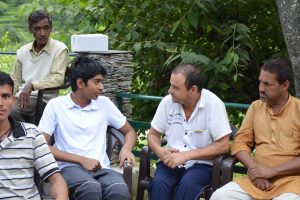 "This Activity Week, was more than just a call for work, it taught me perspective and brought me to a new light that I was never exposed to living in the bubble I was brought up in. I got to interact with people of other backgrounds and by the end I could see a difference in myself and the farmers."
Nihal Sriramaneni, Project Student Leader, Grade 12
What has recently happened in the project?
"Two weeks ago we held an event in Thatyur to give the farmers that went to NDRI for training an opportunity to talk to other farmers about what they learnt. It was an interactive event where farmers from nearby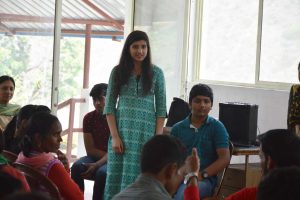 villages asked the farmers that went for training questions about their experience at NDRI and what they learnt. The purpose of this event was to inform other farmers about the opportunity to go to NDRI in October this year. In my opinion, this event was very successful as 9 farmers from this meet have already signed up for the training this October, and most of the attending farmers signed up for a copy of the book provided by NDRI to help with dairy farming practices in mountainous regions."
Pragya Mittal, Grade 11 Student
Why did you join this project and what did you enjoy about it?
"There were many reasons why I joined the Farmers project in Activity Week. First, I was very keen to learn about organizing and learning, and this project had both components. Secondly, I was interested in learning about dairy production, and where we went was a dairy institute; these things made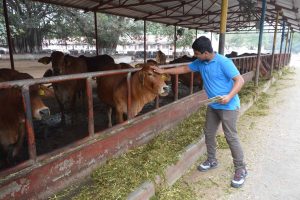 me interested in the project.
"I had a great experience spending a day in NDRI. There I learnt about many subjects related to cattle and milk such as diseases, breeds of cows and even detecting the presence of adulteration in milk. We also saw the machines from which the milk was obtained, and came to know about an indigenous cow from Haryana which gave 64 liters of milk a day. It really interested me how we can learn so much about just one product. I really enjoyed the trip and realized I made a very good choice in choosing this project."
Carlos Rodrigues, Grade 9 Student
[vc_masonry_media_grid gap="2″ grid_id="vc_gid:1488966560197-dfab8346-764c-8″ include="24847,24861,24865,24863,24862,24848,24849,24850,24851,24854,24855,24856,24858,"]