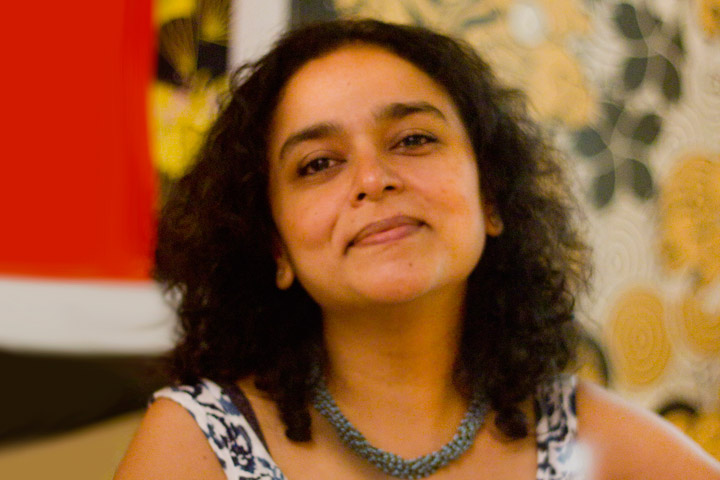 12 Mar

Summer at Woodstock – Media and Storytelling
Arti Jain is an award winning filmmaker with over two decades of media experience in a variety of media formats – from radio to TV to mobile apps. Arti is leading Summer at Woodstock's Media and Storytelling course, an intensive audiovisual programme where students will learn the craft of visual storytelling, develop skills from film appreciation to scriptwriting and get hands-on experience of filmmaking. She tells us more about what students should expect from the course.
Why is your experience so relevant to this course?
I have been a media & communications professional for over 20 years. I have been lucky in that the last two decades have perhaps been the most exciting times in the evolution of media worldwide. I have had the opportunity to work on various communication platforms over the years from stage to radio to TV to film to digital. I have also worked with organizations across the world which has given me a diverse, global understanding of my field.
I hope to bring the width of my experience to the workshop and help students explore stories and learn about various mediums they could use to tell them.
Tell us more about your course
The Media & Storytelling course is designed to help students learn the basics of the art of creating a story & then exploring the visual medium in telling it. We will talk about what a story is, what are the key ingredients for making an engaging story and finally, how can we tell a story visually using basic video shooting & editing techniques. We will also take time to watch a cross-section of films- fiction, documentaries, animations et al.
What should participants expect?
The participants can expect to learn the conventions of storytelling, history of the visual storytelling mediums and get a hands-on experience of crafting a narrative from start to finish.
Why is Woodstock a great place to do this course?
Away from the hustle bustle and demands of daily routines, the students will have an opportunity to immerse themselves in their learning. Woodstock is nestled in an area that's relatively unexplored by traditional media. I hope that through this course the students are encouraged to step out and find interesting stories around Woodstock.
What's exciting about your course for students?
Unlike a classroom lecture, the course by virtue of its very subject, is going to be interactive and exploratory.
What will participants come away with at the end?
The students will get an opportunity to create a visual product that they can add to their portfolio, should they choose 'Communications' as a field of higher studies.
What would you say to prospective students?
You perhaps don't realize that you have been listening to and creating stories since the day you were born. If you learn to take the story apart and put it back together, like a sort of Story Engineer, you will have learnt an essential skill that will hold you in good stead in any field of studies or work that you choose in life. To be able to tell it visually, will make it even more effective.