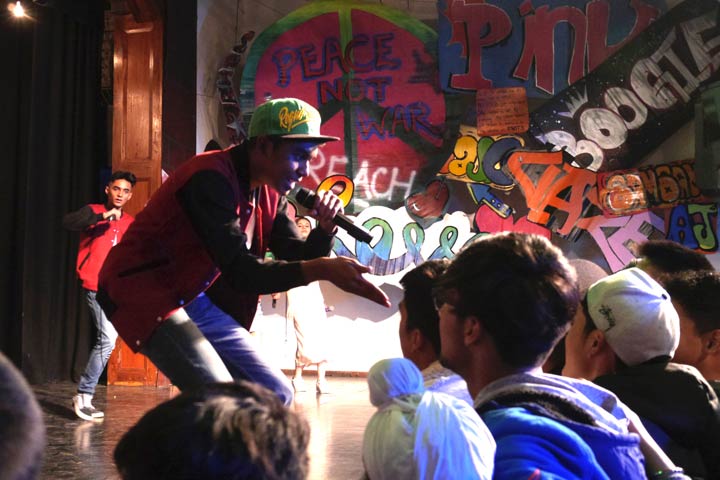 20 Nov

The Get Down

Students take a leading role in this week's Fall performance in more ways than one. Senior Subho adapted The Get Down from the TV series of the same name exclusively for Woodstock, eleventh grader Khushi choreographed the dancing, and drama and dance teacher Mr Heera has been ably supported by assistant directors Egor and Idika. And of course all the students front of house and backstage who have put so much effort making the play a great success.

Set during the birth of hip-hop, the high-energy show follows the lives of starry-eyed teens from the Bronx, NYC, aspiring to be rappers, singers and DJs… Little did they know their efforts would influence the entire world.

You can watch the whole performance on our livestream catch-up.