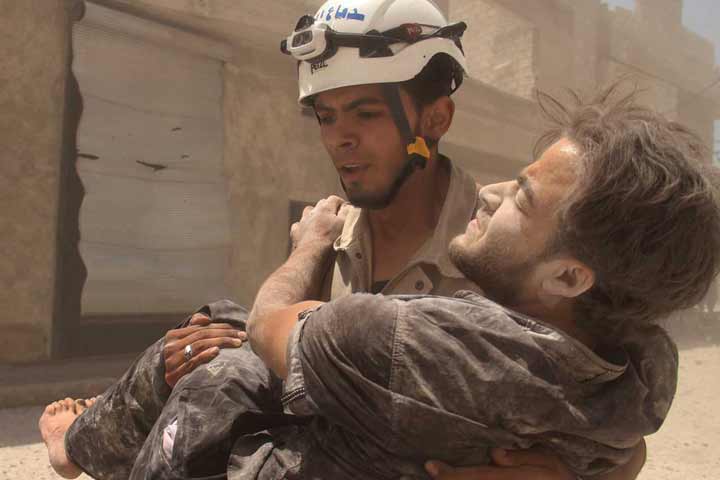 17 Apr

The White Helmets – striving to save lives
Woodstock Student Shatakshi Kabi reflects on her conversation with alumnus Nellie Little about the work of Syria Civil Defense, colloquially known as The White Helmets.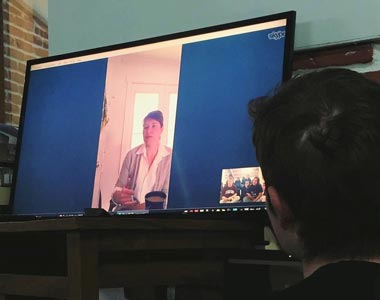 A few weeks ago, the Centre for Imagination hosted a screening of the documentary, The White Helmets, an impartial, voluntary rescue force working to save lives in Syria. The screening provoked a good amount of discussion among students, while also offering an opportunity for the experiences of our Syrian students to be seen and shared. Word got out through the alumni newsletter and Nellie Little, Class of 1995, contacted us to say that she had done some work with the White Helmets. Last week, she kindly agreed to Skype with a group of interested students and is now engaged in a longer, email follow up conversation with a Syrian student searching for answers and a way to make a positive difference in his home country.
Here, CFI intern Shatakshi Kabi shares her reflections after watching the film and participating in the Skype conversation.
Normal shouldn't shock
What defines normal? Is it waking up to the terrifying sounds of gunfire? Or is it discovering that you need to flee from your own home to another country to seek safety? Could it be defined as living in the constant worry that you might never see your family again if they step out of the house? Or perhaps the thought that a gunshot or a bomb could end your life anytime and fear will be the only emotion to accompany you when you leave this world? Normal doesn't shock. Or does it?
The Civil War in Syria has changed the definition of normal for almost every person in that region of the world. Lying in comfort under my blanket, I can only imagine what it would feel like to be surrounded by death, tears, and fear for more than six years. What affects me the most about the whole crisis is the fact that most children living in Syria haven't experienced what it is like to live a life without being afraid of when it might end. They have already been exposed to tragedies like violence, loss, and psychological trauma, which are experiences I've only read about or encountered on television. Some have even left this world without experiencing its beauty at all. What would they define as the normality of life?
Striving against suffering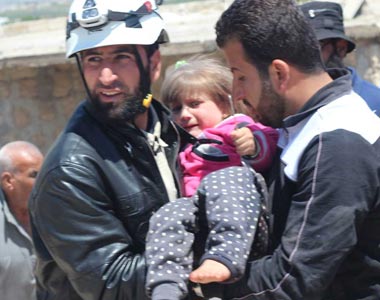 One of the sources of hope and safety for Syrians deluged in this catastrophe are organisations such as the White Helmets, which operate in parts of rebel-controlled Syria, striving to save the lives of people while minimising injuries and damage to property. In light of this, the Centre for Imagination hosted a Skype call with Nellie Little who has worked the White Helmets and similar organisations to provide support to them as representative, unarmed civilian groups. She revealed that the 3,000 members of the White Helmets were mostly young university students in the opposition-controlled areas when the war began and they decided to join the White Helmets due to the guilt of leaving the people of their country in the midst of the crisis to go and live normal lives themselves elsewhere. Irrespective of the various controversial accusations placed on them, the White Helmets have saved over 85,000 lives which is something extremely applaudable in my view.
Each step taken towards the betterment of the crisis in Syria will definitely improve the condition of the people suffering and gradually put back together the broken pieces of the country into a whole. Then maybe one day, soon, each Syrian will have the privilege to live a life as normal as they've hoped for.
Shatakshi Kabi, Woodstock Student and Centre for Imagination intern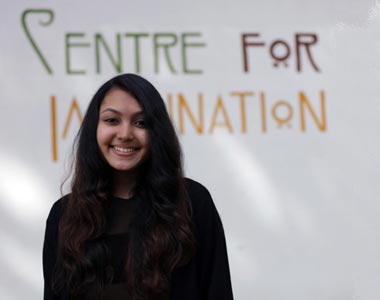 Have you heard about Woodstock's Scholarships for Peace programme?
Woodstock's Scholarships for Peace initiative actively seeks to enable students from fragile states or conflict-affected regions, like Syria, to join our international community. We hope that by giving them the gift of a Woodstock School education, we can help them grow into enlightened global citizens who can work together to build healthy, sustainable societies. Can you help recommend a student or partner organisation for Scholarships for Peace, or support the programme in other ways?