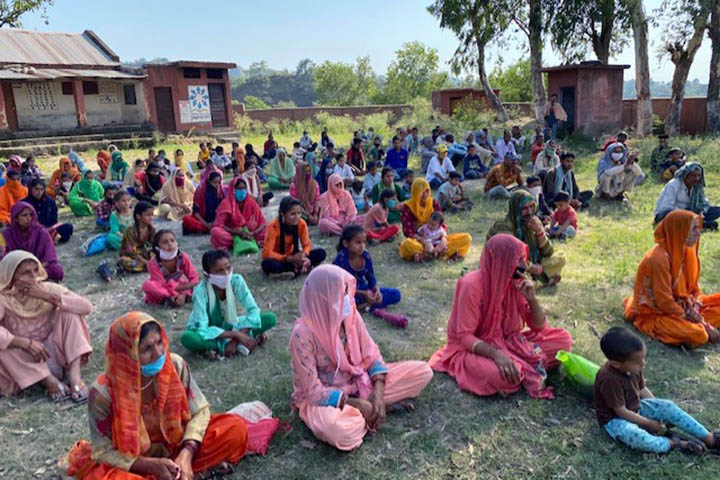 08 Sep

Helping vulnerable communities fight the challenges of COVID-19

Tawishi Dogra, from the Class of 2022, has recently started a project to help women and families from low-income communities around her town.

The project started with her desire to spread awareness about the safety guidelines put in place during the lockdown, in an attempt to curb the spread of the virus in vulnerable communities. After identifying communities that were the most vulnerable and adversely affected, she led sessions and workshops in these remote communities to educate them.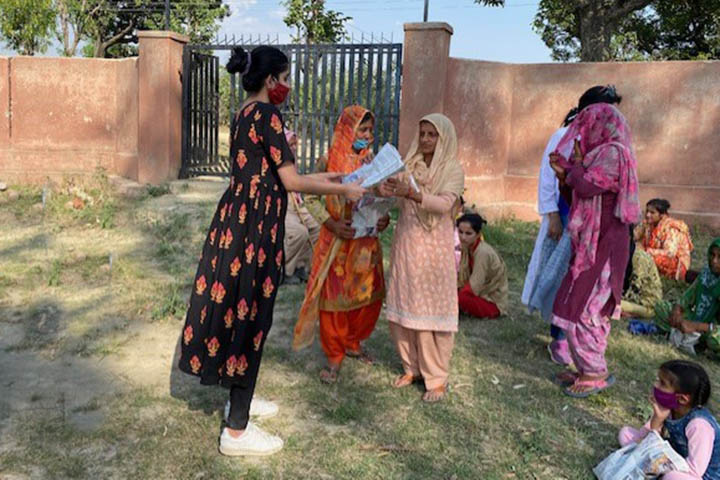 "We had to trek for 10 kilometres on hilly terrain [to reach the villages], but the success of the workshop re-ignited my passion for the cause and my motto is to cover areas where there is a chance of spreading the virus," Tawishi said.
Later, after seeing the situation spiral even further as laborers and daily wage workers lost their jobs and their ability to afford necessities due to the lockdown, Tawishi came up with the idea of employing the women to make masks.
Tawishi identified three unemployed women in one of the villages, who had sewing machines but were unemployed. With the assistance of the village head, she collected cloth and raw materials from the residents and commissioned the women to make 100 masks each, which she later distributed, along with other household essentials, in the poorest communities.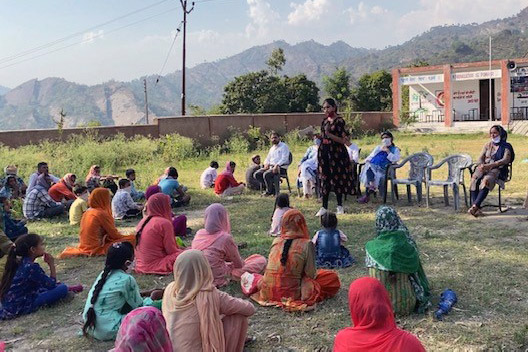 Tawishi is now in the second phase of her project, and after having raised significant funds online through a fundraising campaign, she is now working towards providing financial assistance to five more women. She also aspires to expand her project and employ women from other villages in the area.
Tawishi's compassion for those around her has helped women and families in extremely vulnerable communities fight against the challenges of COVID-19. Her work has been recognised by local news channels and newspapers in her hometown in Jammu and Kashmir.
Like Tawishi, several other Woodstock students have continued to meaningfully contribute to their local communities throughout the pandemic. Many of them are not just helping communities fight through these challenges, but also equipping them with the skills they need to take control of their own development.
Janvi Poddar
Class of 2021, Community Engagement Intern